Highlights of Our Quality Control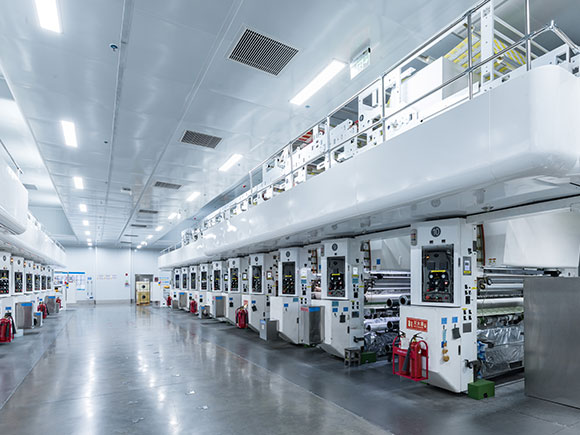 Modern Factory
Our factory has passed BRC, ISO9001, GMP certification, and has five production lines with an annual production capacity of over 700 million dolar. The factory's five major workshops are PPRINTING, LAMINATION, SLITTING, BAG MAKING, SPOUT SEALING, and each workshop is equipped with advanced equipment.
We create a good production environment, aiming to produce products that meet the needs of our customers, while improving the work efficiency of our staff and embodying the spirit of human care.
Advanced Printing Equipment
We use the advanced High-speed 10-color printing equipment that can control ink volume and color accuracy. Which can make our pouches look more beautiful in the market and bring higher commercial value to the product's brand.
At the same time, the accuracy of our competitors in the industry in printing is generally around 0.3mm, while we can reach 0.2mm.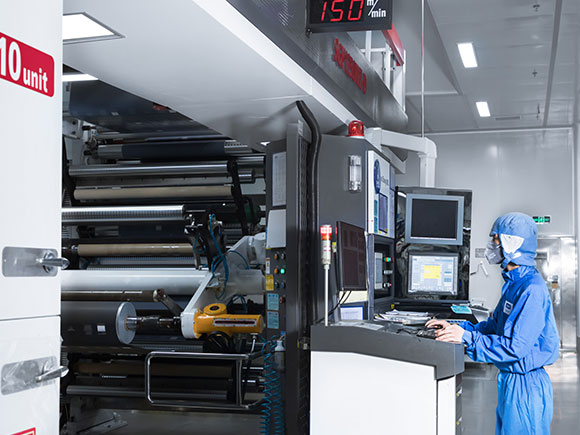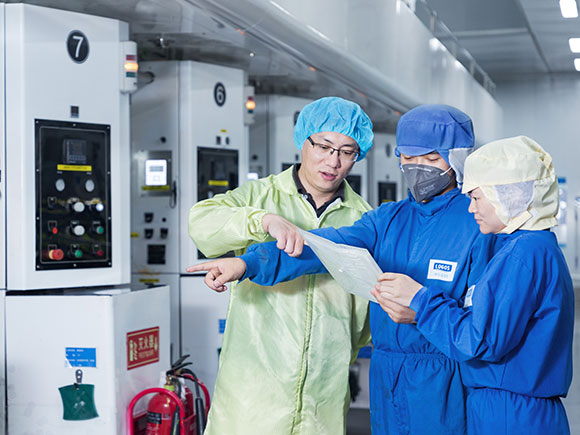 Professional Team
Logos Pack has a professional team. From the business department to the production department to the quality inspection department, our employees have more than 10 years of industry experience.
We strictly follow the requirements of the ISO system to train our staff to ensure the quality of our products and to provide our customers with satisfactory products.
Complete Quality Inspections
01

External Assessment

We strictly control the appearance of raw materials, measure their thickness, size, etc., and only use qualified ones.

02

Material Strength Test

A tensile tester is used to test the strength of the raw materials to ensure that the material of pouch making is strong enough.

03

Corona Value Test

Test whether the surface of the raw material has a corona value with the corona liquid to judge is there are sufficient ink adhesion conditions.

04

Online Automatic Detection

Our online automatic inspection equipment can detect any errors during high-speed printing, greatly improving the accuracy.

05

Chemical Residues Test

Detect the presence of chemical residues on the surface of the product with a gas chromatograph, which aims to ensure the safety of the product.

06

Air Tightness Test

We use a gas tightness tester to take a gas tightness test on the finished pouches to ensure that our products are airtight.

07

Heat Seal Strength Test

The purpose of heat seal strength is to detect the strength of the seal and to ensure that the product remains intact during storage and transportation.

08

Composite Strength Test

The composite strength test which is taken with a tensile tester on the formed pouches aims to ensure the usability of them.

09

Drop Test

Pouches filled with 5 liters of contents was dropped from the height of one meter three times in order to detect the practicability of the them on the shelves.
Copyright © 2019 Logos Pack. All rights reserved.