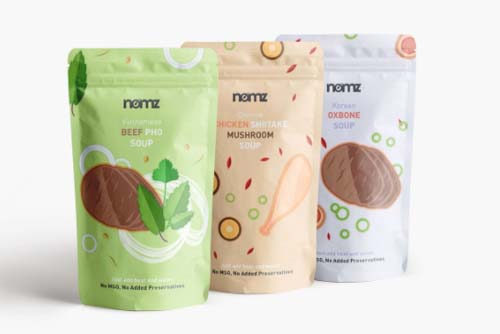 Soup is arguably one of the best comfort foods there are. Whether you have the flu or it's snowing intensely outside, a bowl of hot soup and some crackers tend to make the world feel right again. For anyone in the food business, this would thus be a product worth having on your menu or product offering.
It is, however, important that your soup product reaches consumers in good condition. Which brings us to the question, what's the best way to package soup?  Are some methods better than others? If so, how do you choose between them?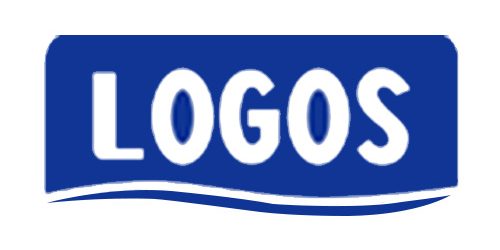 LogosPack was established in 2005 amid growing demand for high-quality flexible packaging products in China and beyond. To plug that deficit, the company quickly established itself as the number one maker of plastic materials in Fushan, and within no time, they were getting orders from other parts of the vast Asian nation.
Today, LogosPack handles even international flexible packaging supplier exports and continues to create high quality recycled product packaging like spout pouches that are used in the food and beverage industries, big pharma, chemical industries, among many others.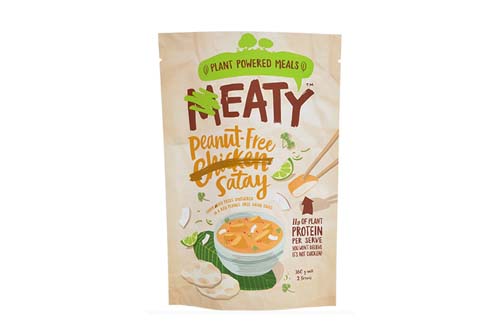 Retort pouches get their name from the retort process that makes them such a superior packaging option. First, the pouch would be filled with soup and tightly sealed. The pouch would then be heated to sterilize it and ensure the soup remains in good condition for a long time. This heating process is what is referred to as retorting.
Due to these extra processes, soup packaged in a retort pouch would have a longer shelf-life. This type of packaging is, therefore, recommended for long-term preservation as opposed to fast food settings. The tight sealing keeps the flavors intact and given the high heat-tolerance of these retort pouches, customers can easily microwave the soup while it is in the bag. You can equally rest assured that this type of pouch will survive transport and all the rigors of the distribution chain.
A retort pouch in a stand-up design would be great for branding. With some embellishments, your soup product could soon be turning heads in the stores.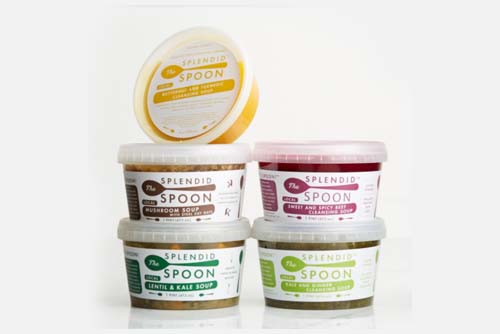 Soup tubs are plastic containers that are tightly sealed to maintain the freshness of the soup. They are made of food-grade plastic and are convenient for consumers to carry. In terms of storage, they do take up a bit of room but that can be forgiven since they are stackable. Other advantages of packaging soup in a tub include:
It would be important to choose plastic tabs that are BPA free as this is something that most consumers are wary of. More so, given that they may need to microwave the soup. Environmentally conscious consumers further tend to prefer recyclable packaging. Tubs made of recyclable plastic would therefore be a plus.
This type of packaging would be ideal for both restaurant and store-bought soup. However, unless it is preserved in optimal conditions, the soup would have a shorter shelf-life compared to retort packaged soup.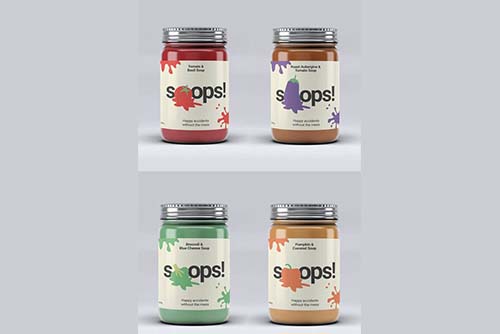 Mason jars have managed to remain highly popular as a packaging solution for various products. From cereal to fruit juices it seems there is simply nothing a good mason jar cannot hold. No surprise that it is also gaining pace as a soup packaging favorite.
The great part about using mason jars is that glass does not alter the taste of food products. Unlike metal can, for instance, glass keeps your soup as savory as it was when you packed it for your customer. All you need to do is ensure that the mason jars are properly sealed. Additionally, mason jars can be upcycled or reused for storing foods by customers thereby eliminating the problem of packaging waste.
On branding, mason jars let your soups sell itself given as they are transparent. Still, it would be a nice touch to decorate the jar and make it homey and inviting to customers. A product label detailing the ingredients and serving instructions would be in order as well. If at all possible, consider mason jars with handles for easy handling.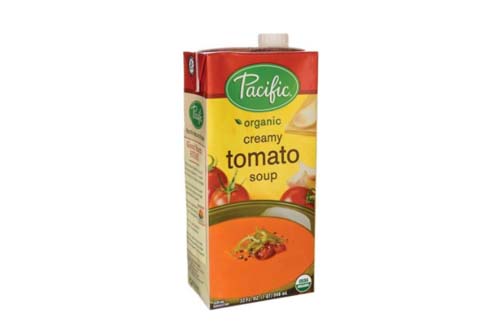 In many ways, soup in a box may sound rather strange but it is a time-tested and very effective packaging method. The thing is, these would not be average boxes but rather high-quality tetra packs. They are made up of multiple layers to improve the barrier quality of the box and the inside is lined with a food-safe plastic lining.  All these design factors work together to keep your soups tasty and fresh.
The use of tetra packs is borrowed from its application in packaging sensitive food products like milk. As such, it would be suitable for packaging manufactured soup that would require a longer shelf life. On the upside, this type of packaging allows for large servings that may be harder to achieve with other methods.
For the sake of your consumers, consider customizing your soup packaging with a spot for easy pouring. Further, given the large surface that will be at your disposal on the soup boxes, try and make them as alluring as possible. This would be a golden opportunity to make your brand stand out amongst competing alternatives on the shelves.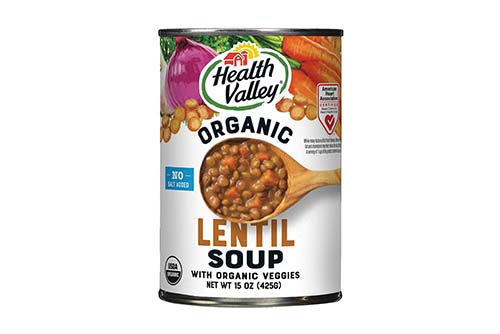 Canning was first invented as a method to preserve food rations for the military when soldiers were at war. It is a dependable way to package various food products for a long time. It is, in fact, only rivaled by the retort pouch in terms of longevity in preservation.
The canning process is industrial and requires some machinery to get done. This style of packaging soup may, therefore, not be practical for a deli or a restaurant. Additionally, while most customers trust the freshness of canned soup, it does have some downsides. They include:
These would be important considerations to keep in mind as you choose whether to can your soup. Nonetheless, if longevity is your main goal, cans are worth investing in.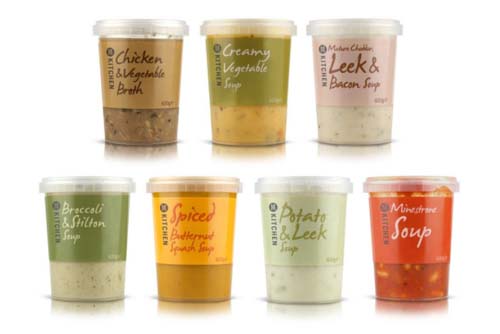 Soup cups are a lot like yogurt cups. They are small to mid-sized, tightly-sealed, and can be used for short-run soup packaging.
This would be a recommendable style of packaging for single servings of soup. If you run a deli, for example, this is the kind of order a customer would pick up after a long day or order in when they have the flu. Soup cups can, nevertheless, equally hold their own in stores but they would need to be well-preserved because they are not made for long-term soup storage.
Consider using cup sleeves to ease handling and also decorate your soup cups. A mix of vibrant colors for different soup flavors is always a plus.
Important Soup Packaging Recommendations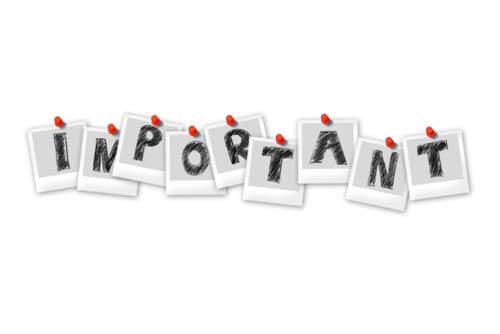 For both rigid and flexible packaging options, it is important that you:
Indicate the manufacturing and expiry dates
Specify if the container is suitable for microwave use
Recommend storage options on the packaging
Test the product after packaging to find out how the flavors of your soup product fare in such packaging
You will certainly not run short of options when it comes to soup packaging. You will, however, need to identify the style of packaging that best represents your brand and preserves your soup in prime condition. To achieve this, aim for a soup packaging supplier that is innovative and experienced enough to help you weigh your options.