Flexible packaging has been at the leading edge of modern packaging for years, and its popularity continues to expand across a myriad of product industries. It is a type of packaging that uses non-rigid materials, like plastic, paper, foil, and others to make pouches, packaging films, flexible lids, and so on.
List of the Best Flexible Packaging Companies in Egypt
Egypt is paving its way to being one of the fastest-growing economies in the world. It plays a vital role in the global market and supply chain, so it's not surprising if you wish to see the 5 best flexible packaging companies in Egypt. To make your task quicker, here's a prepared list for you.
Flexipack
Sofipack
International Printing & Packaging Materials Co.
Coveris Flexibles Egypt Ltd.
Rotografia Group
Top 5 Flexible Packaging Companies in Egypt
1. FLEXIPACK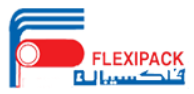 Source: Flexipack
Business Type: Manufacturer, OEM, ODM
Year Established: 1983
Headquarters: 1st industrial Zone Area, Zone 46, 6th of October City, Egypt
Awards and Certifications: ISO9001:2015, OHSAS18001:2007, ISO14001:2015
Founded in 1983, Flexipack is considered one of the leading companies to manufacture flexible packaging materials with various laminated products.
Its vision is to develop and provide different multilayers of flexible packaging to meet the clients' need in good quality and high customer service level. All of these with a continuation of developing new flexible packaging products based not only on the Egyptian marketing requirements but also with the Middle East and African markets.
Flexipack has high competitive advantages through the use of modern equipment for laminating and extruding multilayer products. The company is catering to the food and beverage, tobacco, and pharmaceutical industry.
Products and Services Offered
Soft aluminum flexible packaging
Blister aluminum flexible packaging
Packaging films
2. SOFIPACK

Source:Sofipack
Business Type: Manufacturer, Supplier
Year Established: 1997
Headquarters: Ground Floor Building 1, Hassan Allam Street, Heliopolis Area, Cairo, Egypt
Awards and Certifications: ISO9001
Sofipack is a subsidiary of Sochema Group, specializing in food packaging solutions. Through the years, the company gradually gained the trust of several highly valued clients and successfully extended its lines of business, penetrating new markets with different product ranges, like flexible packaging. Now, Sofipack is a leading exporter to European, African, and Asian markets.
What's impressive with Sofipack is that all of their scrap plastic materials are processed in their plastic recycling machine, which helps the company to conserve materials.
They use polypropylene (PP) raw materials, a cost-effective and environmentally sustainable polymer, then turn them into Sofipack films and sheets. Moreover, they use cast unoriented polypropylene (CPP) and polyethylene (PE) film applications to package multiple products in several markets. Sofipack's flexible packaging films are available in high transparency, white, and gloss.
Products and Services Offered
Flexible packaging for dry food products
Flexible packaging for frozen goods
Flexible packaging for medical supplies
Flexible packaging for textiles
Flexible packaging for personal care products
Flexible packaging for tissues and detergents
3. INTERNATIONAL PRINTING & PACKAGING MATERIALS CO.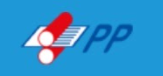 Source: International Printing & Packaging Materials Co.
Business Type: Manufacturing, Supplier, OEM, ODM
Year Established: 1990
Headquarters: 1060 Industrial Zone A2, 10th of Ramadan City, Egypt
Awards and Certifications: BRC, ISO9001-2008, ISO18001-2007, ISO22000-2005
International Printing & Packaging Materials Co. (IPP) was established in 1990. The company is known as one of the market leaders in the field of manufacturing flexible packaging solutions. IPP is equipped with advanced technology equipment, making it the best in the Egyptian market regarding productivity and product quality.
The business offers flexible packaging solutions to different food products, including coffee, tea, ketchup and dressings, powder, and snacks. Moreover, they extended their services to the pharmaceutical and soap and detergent industries. What's amazing is that they have tons of prominent clients in the food industry, such as Faragalla, Nestle, Fox, Eipico, and more.
Products and Services Offered
PE blown film
bag/pouch making
PE extrusion
Stretch films
Lamination
Package printing
4. COVERIS FLEXIBLE EGYPT LTD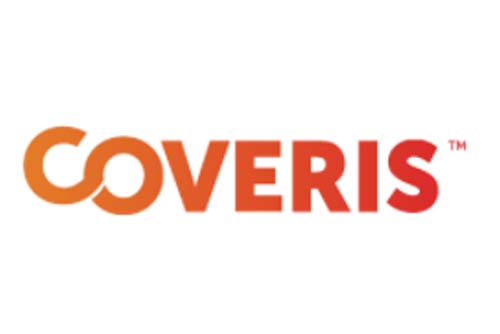 Source: Coveris
Business Type: Manufacturer, Supplier
Year Established: 2007
Headquarters: New Borg El-Arab City, Hod Sakrah WA Abu Hamad, Qesm Borg Al Arab, Alexandria Governorate, Egypt
Awards and Certifications: ISO9001
Coveris is a key player in the European packaging industry, manufacturing flexible and sustainable solutions for some of the world's most respected brands.
The business develops packaging solutions that protect all products – from food to pet food, medical goods to medical devices, and even industrial and agricultural goods. Coveris' high-quality packaging extends the lifecycle of products through their comprehensive technical expertise to help reduce waste and resource wastage. Together with the company's clients, they constantly promote new attractive and sustainable packaging solutions.
Products and Services Offered
Flexible stand up pouches
Flexible bags
Flexible packaging films
Paper-based packaging
Labels and board packaging
5. ROTOGRAFIA GROUP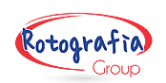 Source: Rotografia Group
Business Type: Manufacturer, Supplier, OEM, ODM
Year Established: 1973
Headquarters: 164 No. 18 – 3, Second 6th of October, Giza Governorate, Egypt
Awards and Certifications: ISO9001:2008, ISO14001:2004
Founded in 1973, Rotografia Group started its business in Lebanon, followed by another plant in Jordan. In 1994, it launched a facility in Egypt and became one of the leading enterprises specializing in flexible packaging, film manufacturing, and rotogravure printing. Since then, the company has extended its services internationally, catering to clients in Africa, Europe, North America, and the Middle East.
Rotografia Group is currently serving many multinationals and leading local companies in a highly competitive market. Apart from flexible packaging, they also provide paper and board packaging solutions. Rotagrafia group maintains its top spot in the packaging industry as they provide premium products and extend quality services beyond the average.
Products and Services Offered
Up to three-layer flexible packaging
Stand up pouch
Wrapping sheets
Aluminum foil
Top Flexible Packaging Company in China
Logos Pack
Business Type: Manufacturer, OEM, Supplier
Year Established: 17yeras
Headquarters: Foshan, China.
Main Markets: Africa, Globle
One way to guarantee the quality and durability of flexible packaging for your brand is to find a reliable manufacturer, so why not go with Logos Pack, a well-known company in China. They are certified with ISO9001, BRC, and GMP, plus all their raw materials have passed the SGS and FDA certifications. Reaching 15 years of experience in the industry, they are tagged as the best flexible packaging solutions provider.
Products And Services Offered
Pouches
Flexible Packaging Films
Why Flexible Packaging?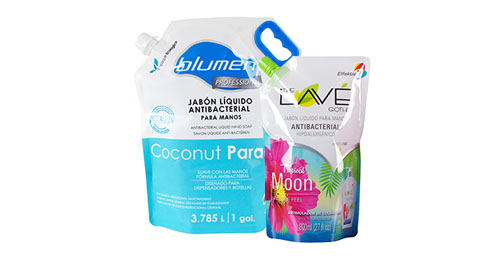 Since sustainability practices draw so much attention from modern consumers, product brands can no longer disregard the need to recognize the ongoing environmental impact of carbon footprint. Flexible packaging is the best choice for ecological friendliness because it supports green initiatives, and they are the following:
Reduces waste by using the least amount of materials to pack a product.
Involves less production energy and generates a fraction of carbon footprint emissions compared to other packaging options.
Supports recyclability and more sustainable selections than other packaging alternatives.
Wrapping Up
When selecting a packaging company, we know that you'll consider its product quality, offered services, and price range. There's a wide range of overseas flexible packaging companies that can meet your requirements. Among them is Logos Pack from China. The company has been manufacturing and supplying flexible packaging solutions to different continents of the world. Check their website to know their latest products and offers.