There are so many ways you can customise your stand-up pouch from graphics, printing, colour, shape, size, and design. Printing is a good way of ensuring your brand is fully represented on your products and easily recognisable from many other pouches. For the perfect custom printed stand-up pouch, reach out to various stand-up pouch manufacturers with printing capabilities to deliver your pouch.
There are several methods of printing you can choose from depending on your budget and preferences. Read on to understand the types of pouch printing.
Types of Standing Pouch Printing
Stand-up pouch printing can be done in four methods: flexography, digital printing, rotogravure, and lithography. All these methods have their technique of printing on flexible packaging material.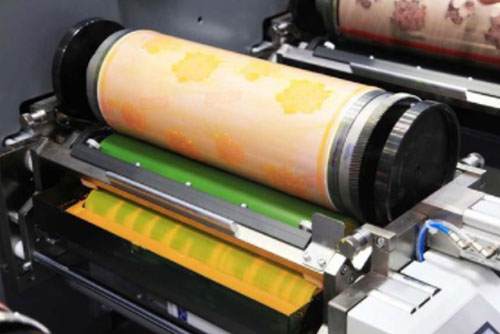 Flexography is a type of rotary printing where ink is applied using flexible rubber. The ink is safe to be used on surfaces that come in contact with food because it dries quickly through evaporation. Flexography is commonly used in stand-up pouches and plastics packaging. This printing method is utilised for printing texts, images, and other graphics. The process of flexography printing starts with a roll that passes through rotary plates. 
The machine has a roller that supplies the plates with ink. Each plate has ink of a specific colour, and they will work together to form the final print with various colours.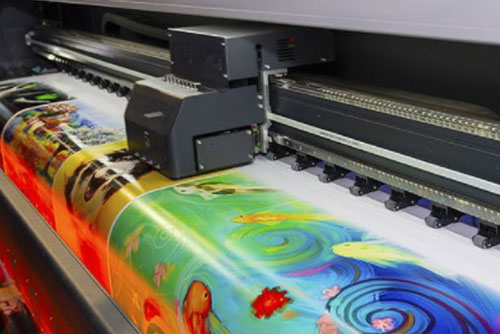 Digital printing is printing done using a computer, which means the images and prints are designed digitally. The final image is sent to a printing press to be printed on the pouches. The types of ink used on digital printing are yellow and black toner (CMYK), cyan, magenta, dry inks, and gamut inks. Also, unlike traditional printing, digital printing does not require printing plates. Digital printed stand-up pouches are more sustainable than traditional printing since there is no need for cardboard inserts.
If you need a quick print for your customised stand-up pouch, then digital printing is the best option. It is fast and has advanced printing quality permitting any kind of customisation you want. Moreover, digital printing is very economical.
Rotogravure is a printing method where an image or design is engraved onto the printing plate then printed on the pouch surface. Rotogravure uses rotary machines in the printing process, and it is also a suitable form of printing on flexible packaging, especially for stand-up pouches. Rotogravure printing is commonly used for high-end products and large quantities since the starting cost is usually high. 
Prints from rotogravure are more consistent and high-quality. They are also durable, and the labour cost is low. Printing your custom stand-up pouch using rotogravure is highly recommended.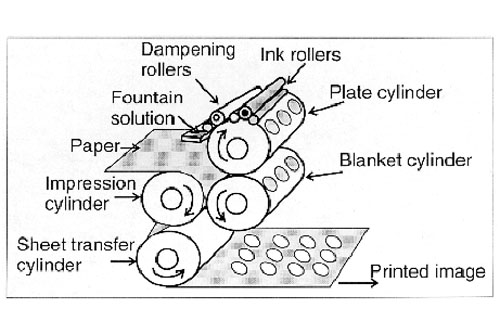 Source: www.ideals.illinois.edu
Lithography is a type of printing in which an image is covered by oil and water-based ink on a printing plate. Chemically, water and oil do not mix; hence, lithography uses this resistance to its advantage. The image in lithography is applied using either mechanical, laser-engraving or photochemical processes. The water wets the areas with no image while the ink sticks to the image area during printing. The resultant print becomes very neat and accurate.
How to Get Your Custom Printed Stand-Up Pouch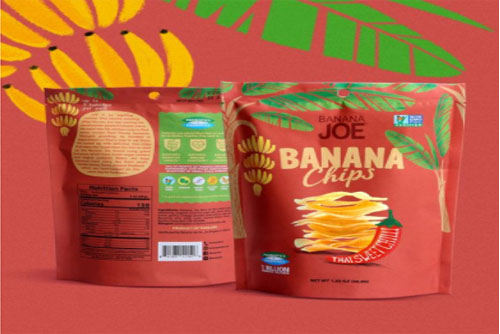 Stand-up pouch printing is essential for boosting your brand and promoting your products in the market. When sourcing for a stand-up pouch manufacturer, ensure they offer printing and other graphics services so that you save the cost of finding a professional printer. The following are quick tips on how to get your custom printed stand-up pouch.
First, choose the most suitable flexible packaging printing method that will deliver what you want. For stand-up pouches, the recommended types of printing are flexographic and rotogravure.
Research and come up with a design you want and submit the copies to the manufacturing company. Doing this will help them get the idea of how you want your standing pouches to look. Additionally, don't forget to send the colours you want and in the preferred shade.
If you are using any digital format or photography, ensure the resolution is high so that the display can be clear.
It is best to create outlines on the image or text not to get distorted or misinterpreted during printing.
Represent your designs in adobe illustrator or photoshop format. Adobe Illustrator is the standard in the industry. Technology
Flexible pouch packaging is an easy way to package your goods, food or non-food. Stand-up pouches are the best example of flexible packaging. They are cost-effective, durable, easy to transport and store, and they are very versatile. For custom stand-up pouches, work with a renowned stand-up pouch manufacturer so that you get the best product that consumers will rank high in the market. 
At Logos Pack, we offer advanced printing services using modern technology like rotogravure printing. Our printing is fast, automatic, and annually updated. Work with us to get the latest trending designs for your stand-up pouch. Contact us for more information.