If you're looking for the best food packaging company in Uganda, you've come to the right place. You don't know where to begin your quest. Look over this post for all of your answers.
Introduction
The food packaging market is being driven by a rise in the consumption of convenience foods. Food packaging innovation for processed foods is driven by convenience characteristics such as easy opening, portability, and single-use packaging.
Uganda boasts the best food packaging companies. Be it sustainable food packaging companies, fast food packaging companies, liquid food packaging companies, or plastic food packaging companies, there is a food packaging company for every need in Uganda.
P.S. Are you looking for a food packaging company that excels in all areas and gives excellent service and quality? LOGOS Pack can serve as a one-stop shop for all of your needs. There are stand-up pouches, packing films, retort pouches, and other pouches available. Simply inform them of your packaging requirements, and they will take care of the rest!
List Of Best Food Packaging Companies in Uganda
Need to know about the best flexible packaging companies in Uganda, but in a hurry? Look at this list to choose the best option for your packaging needs:
Jenvisen Packing (U) Limited
Prime Concepts Packaging
Riley Packaging (U) Ltd
Statpack (U) Limited
East African Packaging Solutions Ltd.
Coleus Crowns (Uganda) Ltd.
Capabilities and List Criteria
These food packaging companies in Uganda are picked on the basis of the following criteria:
High-Quality Packaging
Financial Stability
Great Customer Service
Experience In The Market
ISO Certification
Top Food Packaging Companies in Uganda
1. Jenvisen Packing (U) Limited
Type of Business: Manufacturer, Packaging Solutions
Headquarters: Plot 27/31, Luzira, Kampala, Uganda
Main Market: Africa
Years of Experience: 7 years
Certificates: ISO9001;2015 and ISO 22000;2005 with HACCP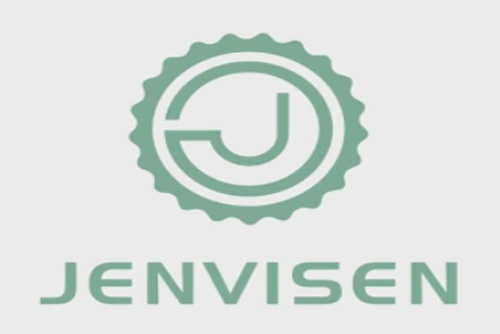 Source: Jenvisen
Jenvisen Packing (U) Limited is a registered food packaging company in Uganda that was established in 2014. They specialize in liquid packaging. They do quality food packaging. Jenvisen is the first company in Uganda that has specialization in professional production of multiple types of bottle crown caps.
Beer bottling, juice bottling, soda bottling, and any other type of bottling that involves packaging with iron crown caps can use the company's products. Jenvisen Packing (U) Limited has the capacity to produce 2.5 billion high-quality bottle caps each year. With the use of their high-tech machines, Jenvisen Packing (U) Limited can print text and colored patterns on a variety of metal objects.
Furthermore, from the start, the company has made a significant contribution to Uganda's economic development and environmental protection aims. They also adhere to industry standards by carefully handling and following all applicable standard procedures. That is, they only buy the highest quality, health-safe, and certified raw materials from a selection of the best suppliers across the world to ensure that their product is of the highest quality.
Jenvisen has received UNBS and NEMA certifications for quality assurance and environmental protection. Their product quality is also verified by ISO9001:2015 and ISO 22000:2005, as well as HACCP.
Jenvisen is happy to work side by side with you on anything from the fabrication of high-quality crown caps to tin packaging solutions.
Types of Packaging Solutions:
Tin Packaging
Crown Cap Manufacturing
Bottle Packaging
2. Prime Concepts Packaging
Type of Business: Carton Box and Egg Tray Manufacturer
Headquarters: 86 Mutunda Nkwakwa Road, Bbuto, Bweyogerere, Kampala, Uganda
Main Market: East Africa and Uganda
Years of Experience: Almost 8-9 years
Certificates: ISO9001:2015
Corrugated Carton Boxes, Punched Boxes, Corrugated Rolls, Corrugated Sheets, Heavy Duty Packaging Boxes, and Egg Trays are all manufactured by Prime Concepts Packaging Ltd.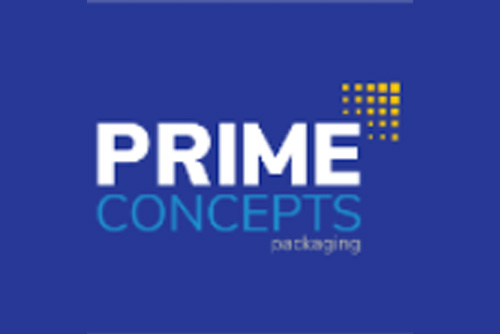 Source: Prime Concepts
Prime Concepts Packaging was established in Uganda and East Africa to be the leading maker of corrugated carton packaging materials and egg trays.
Customer satisfaction is extremely crucial to Prime Concepts Packaging in order to maintain business connections. Their skilled staff of designers and operators is constantly prepared to fulfill customer needs and complete custom packaging on schedule.
They provide high-quality materials and fast manufacturing processes thanks to their in-house corrugating machinery. Card stock, paperboard, and corrugated fibreboard are all used in their cardboard boxes.
Retail, drinks and fresh produce, electrics and electronics, bakery and confectionery, pharmaceuticals and automotive, healthcare, and supermarket supply chain are just a few of the industries where Prime Concepts Packaging can make corrugated boxes and cardboard cases.
Their egg tray machine makes trays out of waste paper as its principal raw material. Their Egg Trays, unlike plastic packaging, are manufactured from recycled paper, making them an environmentally friendly option.
Furthermore, their full-service options make it simpler for you to meet your needs from beginning to end. Prime Concept Packaging's readiness to listen to customers is one of the initiatives that set them apart from the competition. They not only stay on top of industry trends, but they also value client feedback and implement it whenever possible. Customer talks helped them realize what was needed to solve their challenges, so they acquired each piece of consumer packaging equipment.
Types of Packaging Solutions:
Egg Trays
Corrugated Boxes
Fresh Produce Boxes
Pizza Boxes
Cake Boxes
Archive Boxes
Chick Boxes
Fitments & Separators
3. Riley Packaging (U) Ltd
Type of Business: Corrugated Box Manufacturer
Headquarters: 3rd floor, The Acacia Mall, Cooper Road, Kisementi, Kampala, Uganda
Years of Experience: 20 years
Certificates: ISO9001:2015
Riley Packaging, Uganda's number one corrugated box packaging maker, has accelerated its expansion by transitioning from a semi-automated to a fully automated manufacturing line during a strategic shift into larger premises in 2007.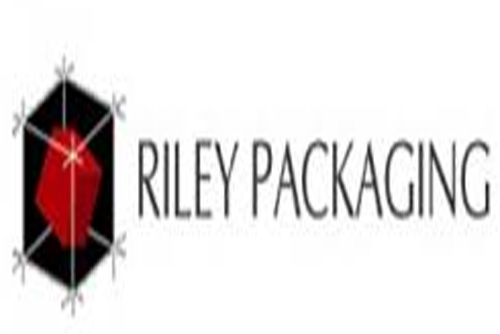 Source: Riley Packaging
Over the past nine years since establishing the new plant, the company has taken all necessary steps to improve its technical capacities and allocate the capex spending required for state-of-the-art machinery to remain a competitive player in the market. As a result, the company now has plenty of room to continue bolstering its internal capacities; led by an unparalleled customer-centric focus that sees its boxes supplied.
The vast majority of FMCG, food & beverage, pharmaceutical, cosmetics, stationery, tobacco, plastics companies in Uganda use boxes made by Riley Packaging.
The company is the biggest exporter of corrugated boxes to the neighboring countries of Rwanda, Burundi, the Democratic Republic of the Congo, and South Sudan, where demand for its services has risen in recent years as the aforementioned landlocked countries look to food packaging companies in Uganda for an affordable and high-quality packaging solution.
Riley Packaging's customer-centric focus approach, or CCF, means they work hard to ensure that their finished product continues to suit their clients' evolving requirements. Because of the addition of new lines and these customer changes throughout the years, they've made some investments. Their facility has an enhanced in-house design studio and a quality control lab for research and development. This investment gives clients a choice to choose them for printing and other customized value-add services.
The Company has ensured that environmental considerations are implemented across its supply chain by staying current with the newest packaging industry developments.
Riley Packaging is enthusiastically anticipating a market increase, with future growth prospects based on solid market circumstances in neighboring nations, as well as responding to customer demand.
Types of Packaging Solutions:
4. Statpack (U) Limited
Type of Business: Food Packaging, Importer, Manufacturer, Trader, Exporter
Headquarters: Plot140 6th Street Opp. Jinja Road Police Station, P.O.Box 21039, Kampala, Uganda
Main Market: East Africa
Years of Experience: 32 years
Certificates: ISO 9001:2015 certification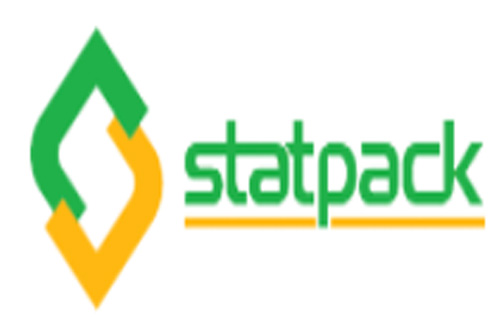 Source: Statpack
Statpack is a market leader in the food packaging, household, and consumer goods industries. Their East African employees, numbering in the thousands, are critical to their long-term success. They live up to that obligation every day by devoting all of their enthusiasm, knowledge, and experience to enhancing packaging through excellent and innovative technology that prioritizes their customers. They devote their efforts to those who rely on their technology, as well as to a better packaging future for the entire region.
They first entered the Kenyan market in 1989 and grew to a workforce of over 400 people within a decade. They received ISO 9001:2015 certification in 2008, marking yet another key milestone. They are headquartered in Nairobi and have offices in Mombasa as well as a regional presence in Uganda and Tanzania. They have sales and service organizations in each of the more than eight countries where they operate. They see many benefits from the recent talks on regional integration, including a larger market, improved service delivery, more job opportunities, stable pricing, and shared training and knowledge.
Their clients are mainly from the East and Central African regions, but not exclusively. They work with clients in a variety of industries, including converters, pharmaceuticals, agriculture, retail, construction, manufacturing, food and beverage, catering, household goods, and auto-care. Despite this, they have a number of other clients from various industries who benefit from their flexible packaging solutions.
Types of Packaging Solutions:
Grease Paper
Aluminum Food Containers
Cling Film Dispenser
5. East African Packaging Solutions Ltd.
Type of Business: Distributor, Importer, Manufacturer, Trader, Exporter
Headquarters: Jinja District, Uganda
Main Market: East Africa
Years of Experience: 50 years
Certificates: ISO9001:2015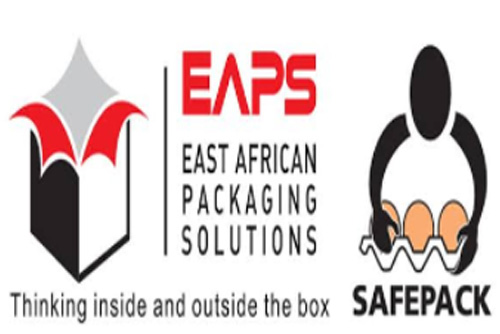 Source: EAPS
East African Packaging Solutions (EAPS) has proudly shaped itself into a custom export packaging company, mostly serving the local food industry.
Although the Company's automated package creation is the first of its kind in the industry, there are still exciting developments to be made in the future.
The company began in 1959, creating multiwall sacks for the tea and cement industries in Mombasa before purchasing a boxing company to produce corrugated card products for use in tobacco and other local industries.
The Company's Mombasa plant, which concentrates on the production and fabrication of paper stacks, is proudly located in the center of both the Mombasa and Nairobi industrial hubs. At the same time, the Nairobi carton-making facility is acknowledged as the best in East Africa.
EAPS has been steadfast in preserving and increasing the quality of its business systems over the years while leading the industry in product development. These aspects are reflected in the company's slogan, "better by design," with its employees serving as the vital cog in the machine.
EAPS is developing its approach to fit in with the industry's ever-changing future through capital investments in people, equipment, and ERP systems.
Imports currently account for about 75% of total production, with the remaining 25% discovered locally.
To stay up with the latest state-of-the-art production procedures, the entire Company's facilities are constantly renovated. This ensures that both quality and turnaround times are constantly improved and that no order is too big or little for the EAPS to handle.
They find it beneficial to closely monitor quality at all stages of the manufacturing process, as well as ensuring that their clients' products are of a high enough quality to be used globally. This dedication to their product is one of the factors that has contributed to their market success and will continue to do so.
This facility in Uganda produces corrugated cardboard (based on Kraft paper) to supply a significant share of the country's total corrugated box demand. This facility also manufactures self-locking boxes (which are required by exporters of fish and vegetables).
The expanded plant now includes a state-of-the-art corrugated cardboard carton manufacturing machine, die-cut, and punching machine, four-color automatic printer, two ply slitter and winder, creaser-slotter-corner cutting machine, and more – all of which will give EAPSL a competitive advantage over other manufacturers. The new capacity is 550 tons per month, with a broader product range to suit growing client demand.
Types of Packaging Solutions:
6. Crown Cap (Uganda) Ltd. (Coleus Crowns)
Type of Business: Distributor, Manufacturer, Trader, Exporter
Headquarters: Jinja District, Uganda
Main Market: South Africa, East Africa
Years of Experience: 15 years
Certificates: ISO9001:2015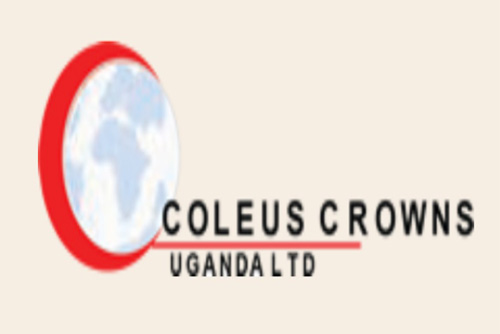 Source: Coleus Crowns
Crown Cap (Uganda) Ltd. is the only plant in Uganda for manufacturing metal crowns for the beverage packaging located in Kakira, near Jinja. 540 million crowns per year is the current installed capacity. Crown Cap plans to buy more equipment in the near future, bringing its annual capacity up to 1.6 billion crowns. Both PVC and PVC Free-lined crowns can be produced at this facility. This unit added world-class crown manufacturing equipment from Italy, as well as cutting-edge vision inspection technology, as part of its modernization program, to assure the production of high-quality crowns. Currently, this business mainly serves the domestic market for metal closures of this type. Breweries, soft drink companies, local wineries, and other bottlers all use the products.
For this business, the Group has formed a 50:50 joint venture with Coleus Packaging Pty. Ltd., a subsidiary of South African Breweries and the country's largest crown producer. With a business plan that calls for the JV company to become the leading crown supplier not just in Uganda but also in the region, this joint venture is investing more in the facility. This company also looks at distributing its products to bottlers in neighboring countries such as Rwanda, Burundi, and the Democratic Republic of the Congo.
Types of Packaging Solutions:
The All-Time Favorite Chinese Food Packaging Company
The efficiency of Chinese products, despite their low price, is one of their main advantages. However, making an informed selection is always advantageous.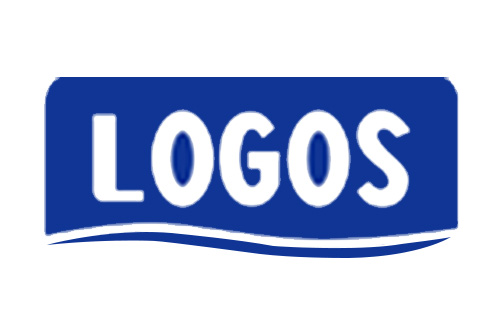 LOGOS Pack is a Chinese food packaging product producer. They have 1.5 decades of expertise in the food packaging industry. Since 2004, they've been producing spout pouches, stand-up pouches, three-side seal pouches, and other food packaging items.
They make certain that only high-quality products are produced. Furthermore, they produce both flexible and environmentally friendly packaging. For many people, this makes them the best option.
Products And Services Offered:
Pouches
Packaging Films
Bags
Recyclable Packaging Products
Things To Consider When Choosing A Food Packaging Company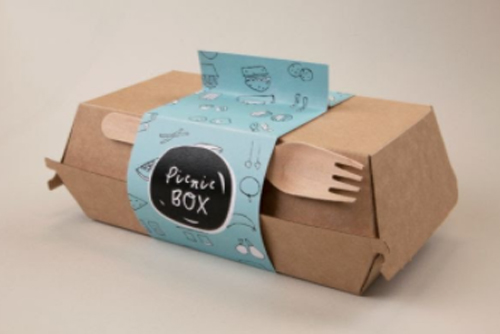 Source: Pinterest
1. Safety Certification
When it comes to food packaging, safety is the most important factor to consider when selecting a vendor. You'll want to be sure that your food pouch packaging is approved by the FDA. This will guarantee that their food safety procedures meet FDA requirements. Inquiring about the safety certifications must be on top of your list.
2. A Company That Meets Your Requirements
You'll need to figure out if your food packaging demands have any specific restrictions. Then you must search for a food packaging company that is best suited to satisfy your needs.
3. Hire a Reputable Manufacturer
Always go with a reputable packing pouch manufacturer. You can get a good notion of whether or not they are suited for you by looking at their market reputation.
Summing Up
We have looked upon these 6 food packaging companies in Uganda intricately. These companies have high-quality production materials and processes. They ensure that their clients receive the best end products. As the best food packaging companies in Uganda, they boast state-of-the-art facilities for the manufacturing process. These companies are Jenvisen Packing (U) Limited, Prime Concepts Packaging, Riley Packaging (U) Ltd, Statpack (U) Limited, East African Packaging Solutions Ltd., and Coleus Crowns (Uganda) Ltd.
You may receive customized, innovative, and environmentally friendly food packaging goods within your budget by visiting logos-pack.com.