Have you been looking for some of the top flexible packaging companies in Kenya? You are definitely at the right place. After a lot of research, we have carefully compiled this list of some of the best flexible packaging companies in Kenya.
We have tried to be as concise as possible but at the same time, we have tried to disseminate all crucial information that would help you to make a better decision while opting for a packaging company.
List of Top 5 Flexible Packaging Companies in Kenya
The top 5 companies dealing in the flexible packaging market in Kenya are as follows:
Platinum Packaging
Flexipac Kenya Limited
Packaging Industries Limited
Statpack Industries Ltd
Polyflex Industries
1. Platinum Packaging

Source: Platinum Packaging
Year Established: 2009
Location: Nairobi, Kenya
Industry: Packaging
Awards and Certifications: ISO Certification 9001
Platinum Packaging is a known name in the world of flexible packaging manufacturers and labels. They provide tailor-made packaging solutions to meet the customer's requirements.
They provide superior packaging quality with attractive labeling providing insights and perspectives of the product that persuades the customer to buy it instantly.
Customer satisfaction is their utmost priority. They provide comprehensive packaging options with timely deliveries.
Products Offered:
Various

types of pouches

like stand-up pouch with zipper, center-seal, three side seal, etc.
Surface print, digital print, and reverse print options
Variety of labels like shrink wraps, wrap-around, etc.
Sustainable packaging options are available
2. Flexipac Kenya Limited

Source: Flexipac Kenya Ltd
Location: Nairobi, Kenya
Industry: Packaging and Printing
Awards and Certifications: ISO 9001:2000
Flexipac Kenya Limited is one of the best flexible packaging companies dealing in innovative packaging solutions for local as well as international markets.
Equipped with high-speed six-color and eight-color rotogravure machines, they are capable of delivering superior quality packaging which is reliable and durable.
Products Offered:
Offers narrow web flexible packaging-which is economical and practical
Several packaging printing methods such as hi-speed flexo label printing for food, pharmaceuticals, and agro-vet industries
Gravure printing is also available
Stand-up pouches, resealable bags, food packaging products, and customized printed packaging for sugar, tea, rice, oils, etc.
3. Packaging Industries Limited

Source: Packaging Industries Ltd
Year Established: 1959
Location: Nairobi, Kenya
Industry: Packaging
Awards and Certifications: Gold award in Dow Packaging Innovation Awards; BRC Packaging certificated, etc.
Packaging Industries Limited is best known for providing creative and engaging flexible packaging options at an affordable cost without comprising on strength, or quality. They are a key manufacturer of flexible packaging for personal care, home care, food, beverages, and healthcare.
They have experience of over 35 years and are committed to offering better and more practical packaging options to their customers. Recyclable packaging solutions are also available.
Products Offered:
Agricultural packaging, homecare, personal care, and healthcare packaging options
Deals in all kinds of food, beverages, and fresh produce packaging
Options of retail, and transport packaging
Sustainable packaging options such as paper bags, etc. are also available
4. Statpack Industries Ltd.

Source: Statpack Industries Ltd.
Year Established: 1989
Location: Nairobi, Kenya
Industry: Packaging and manufacturing
Awards and Certifications: ISO 9001:2008; BRCGS
Statpack Industries Ltd is one of the leading packaging solutions providers in Kenya, catering to the fast-evolving domestic and global markets.
They deal in a wide range of packaging products from food packaging, auto care, consumer, and household products. They are equipped with modern machinery to sustain the entire process of packaging from weighing to labeling under one roof. This makes them the first choice of many investors since everything is conveniently provided at a single place itself.
Products Offered:
Deals in

flexible laminated pouches

for food packaging, sealed from three sides to increase their shelf life
Waterproof packaging and customized options also provided
Shrink sleeve solutions; laminate films to protect the packaging
Wrapping, taping, strapping and conveying solutions available
5. Polyflex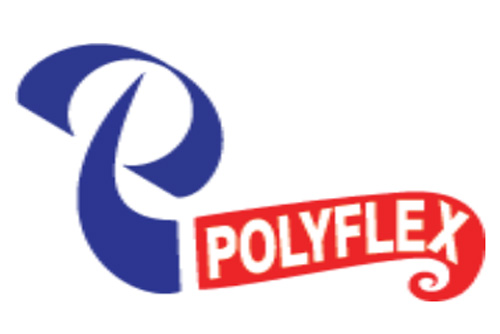 Source: Polyflex
Year Established: 1977
Location: Nairobi, Kenya
Industry: Packaging
Awards and Certifications: ISO 9001-2015
Polyflex is another outstanding flexible packaging manufacturer in Kenya. These provide high-quality, creative, and innovative packaging solutions to a range of industries. They invest in world-class technology and technical expertise to ensure that the customers enjoy a lifetime experience.
Polyflex provides cost-effective packaging while maintaining quality standards. They are known for their guaranteed timely delivery and exceeding their customer's expectations.
Products Offered:
Two- and three-layer laminate packaging; thermoforming films; barrier films
Wicketed bags; BOPP rolls and bags; shrink wrapping and over-wrapping options; coding and marketing solutions
For food packaging,

stand up pouches with zipper

, euro punch or D-punch
Four side seal pouches, center-seal, three-side seal & printed pouches
Top Flexible Packaging Company in China
Logos Pack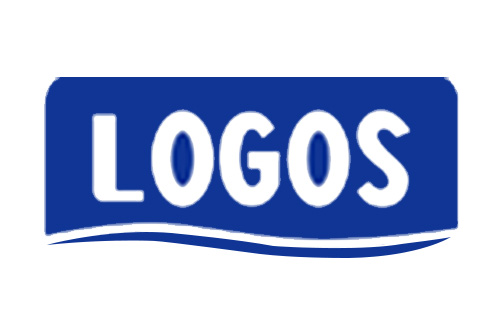 By any chance, if you are looking for some top companies dealing in flexible packaging in China, then Logos Pack is the one which you should have on your list. Logos is synonymous with high-quality packaging solutions with world-class customer services.
They hold experience of 15 years in this industry and their packaging range is enchanting not only because they provide flexible packaging options for a plethora of products but also because they provide essential and specialized services like custom printing, recyclable, and even compostable packaging options. There is more to it!
They even offer free samples which serve as an amazing deal if you are a bit doubtful in any manner (which you shouldn't be since Logos is a brand in itself but anyway).
They provide the option of bulk packaging at an affordable cost too. Various certifications like BRC, ISO9001 and GMP speak for their uncompromised quality standards. Check them out for more exciting services!
Conclusion
To ease out your work of selecting a flexible packaging company in Kenya, we have curated this list with some of the top flexible packaging companies operating there. Go through it, and you will be sorted on what company you should choose depending on your needs. Also, don't forget to check Logos Pack, they have some of the best packaging solutions in the world.