Struggling to find the best food packaging company in Malaysia? Don't worry. We've got your back! Check out this article and find your answers.
It's critical to get the wrapping right in a competitive market like the food sector. This isn't only for convenience's sake; it's also to maintain a competitive advantage on crowded grocery aisles.
Whether it's your favorite sweet or your go-to snack, the packaging is what draws you in first. Food packaging not only helps a brand look out on the store, but it also defends it from contaminating chemicals, physical forces, and the atmosphere.
As a result, it's critical that we conduct thorough studies and analysis before selecting a packaging business.
List of The Best Food Packaging Companies In Malaysia
Here is an outline of the top 5 food packaging companies in Malaysia:
Altratec Sdn Bhd
Combi-pack
Toli Packaging
PXL Packaging
OOSH Eco Packaging
Top 5 Food Packaging Companies In Malaysia
1. Altratec Sdn Bhd
Type of Business:Contract Manufacturer
Location (Headquarters): Selangor, Malaysia
Year Founded:2003
Products offered:
Cans, tins, jars
Pouches, 3 sided sachets,
Sticks for grains, cereals & beverages

Source: Altratec
Altratec Sdn Bhd is an independent third party. Altratec is a firm run by a competent professional staff that is HACCP and ISO 22000 certified.
They want to work with founders to grow together, and they're willing to invest in facilities or technology to create new products if the volume justifies it.
Their goal is to give dependable and dependable co-packing solutions to clients that require a high degree of product testing, delivery adherence, and customer service.
2. Combi-pack
Type of Business:
Location (Headquarters): Seremban, Malaysia
Year Founded: 2007
Products offered:
Combi cup,
Generic molded products
In-mould label
Source: CombiPak
Since 2007, Combi-Pack has been producing the best solid plastic products and solutions for food items in Malaysia. They have been continually improving their goods since their inception by delivering new solutions through engineering and innovation, as well as value-added packaging via common mold and bespoke service.
Since 2007, all of the packagings has been 100% recyclable. Products are designed to be simple to recycle, requiring little or no separation in recycling facilities.
Their Recycling Policy encourages its employees to recycle both at home and at work. All of their manufacturing rejects are transferred to recycling centers to be repurposed.
3. Toli Packaging
Type of Business: Packaging solutions
Location (Headquarters): Selangor, Malaysia
Year Founded: 1993
Products offered:
OPS Campbell
Open tray
PP Bowl & Plate
PP Lunch box
Egg tray
TTC model

Source: TOLI Packaging
They make trays for the food industry. Our quality control standards regularly satisfy the industries' rigorous quality requirements. They have the know-how, equipment, and facilities needed to handle commercial ESD and infection prevention requirements.
For ready meals, vegetables and fruits, confectionery, frozen food, poultry, and sushi, they provide custom-designed disposable packing trays.
Asia, Europe, North America, and Oceania are all markets for their products.
4. PXL Packaging
Type of Business: Food & beverage packagers
Location (Headquarters): Kuala Lumpur
Year Founded: 2014
Products offered:
Double-wall hot cup
Ripple hot cup
Single wall hot cup
2 cups carrier tray
Sugarcane bowl
2-4 cup carry pack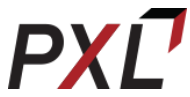 Source: PXL Packaging
They are a one-stop-shop for Food & beverage and business organizations in need of biodegradable food packaging and sanitary disposable items.
In 2014, PXL began its operations in the food and beverage packaging and industrial building/office services provider in Kuala Lumpur.
With 600 local clients and sales to Singapore, Thailand, Australia, Taiwan, and South Korea, they have grown to be one of Malaysia's quickest food packaging wholesalers.
5. OOSH Eco Packaging
Type of Business: Eco-friendly packaging
Location (Headquarters): Singapore
Year Founded: 2007
Products offered:
Bowls, cups, plates
Take away bowls
Takeaway boxes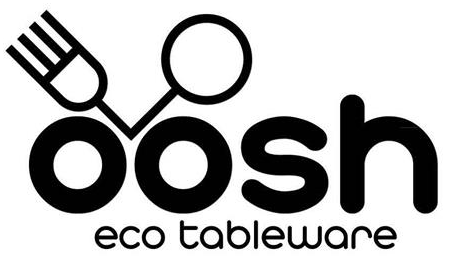 Source: OOSH Eco Tableware
OOSH is the name of an exceptional line of environmentally friendly dinnerware.
With a lot of experience dating back to 2007, and developing via advancement, OOSH has monetized generation upon generation of bio-based bioplastics to date, each generation outperforming the former in terms of eco-friendliness.
Each generation is introduced to the market at the appropriate time and is categorized according to the most recent worldwide bioplastics industry predetermined criteria.
Sustainable Food Packaging – Chinese Company
Looking for a food packaging company that is an all-rounder in designs, durability, and sustainability itself in all the sectors with a good service?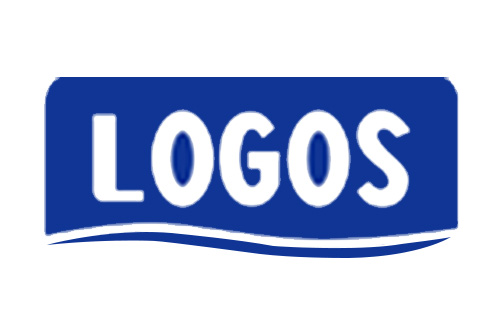 Logos Pack is enthusiastic about sustainability. They design and manufacture environmentally-friendly pouch wrapping using compostable and 100% recyclable materials. They are very effective, environmentally friendly, and, most importantly, long-lasting.
Sustainable packaging is suitable for industries that use large quantities of packaging over a long period of time, such as retailing and food.
They possess the capabilities to fulfill such requests and are continually inventing to provide even more environmentally friendly packaging options.
Things To Consider Before Choosing The Right Packaging
While all packing should be relatively robust, the degree of safety required will, of course, be determined by the product's vulnerability. If you're producing food, for example, freshness is really important.
Simple to Use and Inexpensive
The more complicated the packaging, the longer the time to get items ready for sale. Customers dislike complex packaging, so use thermal 'squeeze open' bags and transparent, inconspicuous shrink wrap to simplify things.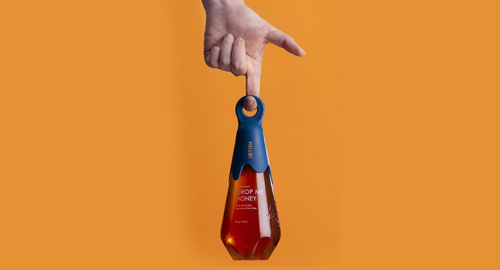 Source: Pinterest
Packaging materials are one of those items that you'll occasionally run out of. While overall sales might help you figure out what to purchase and how much to pay, there's really no way to know if or when you'll see a rise.
Environmentally friendly and law-abiding
You should also double-check that your package provider is abiding by all applicable state and federal regulations.
Conclusion
In Conclusion, the packaging is as important as your product itself. Therefore, the right package manufacturer is crucial to choose.
For more options, you can visit logos-pack.com to get customized, versatile, and environment-friendly food packaging products within your budget.