Due to the growing packaging industry, clients tend to feel overwhelmed when narrowing their list of the most selected flexible packaging companies in Saudi Arabia. Fortunately, we created a shortlist just for you.
Flexible packaging solutions have become in demand in recent decades, and their popularity continues to grow across various product industries. It is a type of packaging that uses non-rigid materials, like plastic, paper, foil, and others to make pouches, packaging films, flexible lids, and so on.
List of the Most Selected Flexible Packaging Companies in Saudi Arabia
Saudi Arabia is one of the fastest-growing economies in the world. As a result, the country plays a significant role in the international market and supply chain. So if you need a list of the most selected flexible packaging companies in Saudi Arabia, we've prepared the essential information of the following manufacturers.
Flexpack
Al Sharq Flexible Packaging
Advanced Flexible Packaging Co.
Falcon Pack Industry
City Pack
Top 5 Flexible Packaging Companies in Saudi Arabia
1. FLEXPACK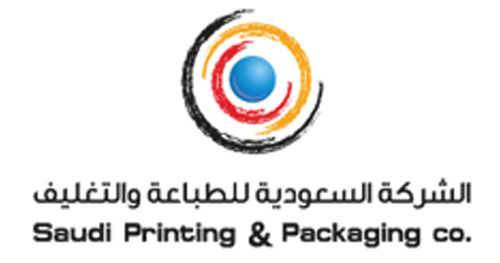 Source: Flexpack
Business Type: Manufacturer, Supplier
Year Established: 1988
Headquarters: Riyadh Al Nakheel Tower – King Fahad Road
Awards and Certifications: ISO9001, BRC, ISO22000
Flexpack's factory specializes in self-adhesive labels. The company is one of the most prominent leaders in flexible packaging globally, with a diverse product range. Flexpack's mission is to create and maintain effective partnerships with its customers, along with, of course, developing innovative packaging products and services that are compliant with international standards.
On the other hand, the business' vision is to be an outstanding supplier of quality products and services. Furthermore, to develop innovative solutions and maintain healthy, thriving business partnerships with customers and suppliers.
Products and Services Offered
Laminating pouch
Detergent packaging
Foil packaging
2. AL SHARQ FLEXIBLE PACKAGING

Source:Al Sharq Flexible Packaging
Business Type: Manufacturer, Supplier
Year Established: 1976
Headquarters: P.O. Box 285 2nd Industrial City Riyadh Kingdom of Saudi Arabia
Awards and Certifications: ISO22000:2005
Al-Sharq was established in 1976 and it was known then as "Al-Sharq Factory for Plastic and Paper". Since its establishment, the business has undertaken a continuous expansion campaign, which made Al-Sharq Flexible Packaging the largest plastic producer in KSA.
The Al-Sharq Flexible Packaging product range is based principally on extrusion, printing, and lamination processes. The majority of the company's flexible packaging solutions are sold to the domestic markets, Middle East, Europe, Africa, and Asia. At present, the entire Al-Sharq Group operates the remaining six factories and having about 300 employees.
Products and Services Offered
CPP films
Stretch films
Laminating films
Shrink films
3. ADVANCED FLEXIBLE PACKAGING CO.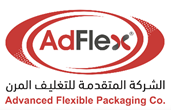 Source: Advanced Flexible Packaging Co.
Business Type: Manufacturer, Supplier
Year Established: 2000
Headquarters: 2nd Industrial City, Dammam, Kingdom of Saudi Arabia.
Awards and Certifications: ISO9001, GMP, ISO14001
Advanced Flexible Packaging Co., formerly known as B+K, was the first to introduce, produce and support the co-extruded blown film in the gulf region. The films are made of virgin material only without any addition of recycled materials, and it has superior properties compared with a monolayer blown film. Moreover, it is a film that fits the local environment and can stand the harsh weather conditions in cold or hot countries around the globe.
At present, Adflex is one of the leading manufacturers in the plastic flexible packaging industry using the most advanced and State-of-Art Co-Extruded Technology. As one of the biggest industrial packaging manufacturers in the petrochemical, food and beverage, and agricultural sectors worldwide, Adflex is committed to staying at the forefront of the flexible packaging industry. It pledged to offer quality products and the best services that create simplicity and efficiencies for its customers.
Products and Services Offered
PE film
Stretch hood film
Flat PE film
4. FALCON PACK INDUSTRY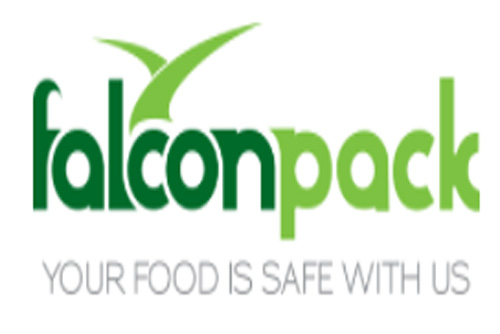 Source: Falcon Pack Industry
Business Type: Manufacturer, Supplier
Year Established: 1992
Headquarters: Palestine St., Jeddah, Palestine St., Jeddah, Makkah Province, Saudi Arabia
Awards and Certifications: ISO9001:2008, ISO14001:2004, ISO22000:2005, EQM
Falcon Pack is one of the top manufacturers and distributors of high-quality disposable food packaging products. Started in 1992, the organization has risen to be a market leader in each of its segments, offering an extensive range of food packaging solutions.
The business is a regional leader and a global player in the industry, providing more than 3000 various products made from paper, aluminum, and plastic food-grade materials. Apart from its global headquarters in Saudi Arabia, its manufacturing and distributing facilities are distributed in Kuwait, Oman, UAE, and North Africa.
Products and Services Offered
Cling film
Plastic wraps
Paper/Plastic/Foam plates
Plastic bags
5. CITY PACK

Source: City Pack
Business Type: Manufacturer, Supplier
Year Established: 1963
Headquarters: Jeddah 1st Industrial area – Phase No. 4
Awards and Certifications: ISO9001
City Pack is a subsidiary company of ENPI (Emirates National Factory for Plastic Industries). The business situated in KSA was created in 1963 as a maker of packaging materials. Ever since, the City Pack has followed a successful development strategy that shaped today's large regional diversified packaging player.
The company has an extensive range of packaging products that count to over 3,500 varieties, from plastic flexible packaging and catering equipment to biodegradable and hygiene products. Even if City Pack already caters to several hospitals, hotels, airline gourmet, and other known food chains, it's still dedicated to developing innovative techniques in the market that sustains the diversified needs of customers and clients.
Products and Services Offered
Plastic and aluminum containers
Cling films
Aluminum foils
Foam cups
Takeaway containers
Reliable Flexible Packaging Company in China
Logos Pack
Business Type: Manufacturer, OEM, Supplier
Year Established: 17yeras
Headquarters: Foshan, China.
Main Markets: Africa, Globle
One way to guarantee the quality and durability of flexible packaging for your brand is to find a reliable manufacturer, so why not go with Logos Pack, a well-known company in China. They are certified with ISO9001, BRC, and GMP, plus all their raw materials have passed the SGS and FDA certifications. Reaching 15 years of experience in the industry, the business is also tagged as the best flexible packaging solutions provider.
Products And Services Offered
Pouches
Flexible Packaging Films
Why Flexible Packaging?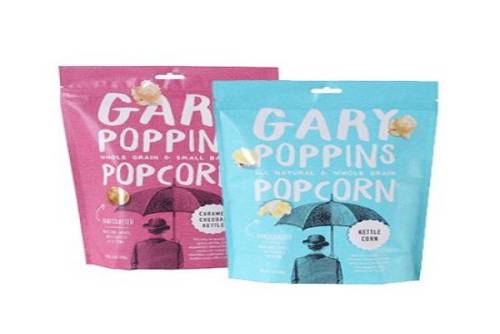 According to a study, 60% of consumers are willing to pay more for tangible, functional packaging benefits, like the ability to reseal, convenience to store, the ability to extend product life, and its effortless to open.
On this note, this is a significant competitive advantage for brands that opt for flexible packaging solutions because it enables greater convenience for consumers. With flexible packaging, your products can feature spouts, zip locks, and resealable closures. Since consumers increasingly seek comfort and convenience, these packaging choices offer a huge opportunity for manufacturers to demand higher prices and increase overall sales.
Wrapping Up
We know that there are three things most brands consider when looking for a flexible packaging company – product quality, offered services, and price range.
It's good that you won't have a hard time finding the ideal one for your business because there's a wide selection of foreign flexible packaging companies that can meet your requirements at a competitive price. Among them is Logos Pack from China. The business has been manufacturing and supplying flexible packaging solutions to different continents of the world. Check their website to know their latest products and offers.