Are you searching for a food packaging company in the UAE and struggling with which is the best? Worry not, we did it all for you in this post.
With our hectic lifestyles, we barely have time to cook for ourselves. Instant food, food delivery, or packed foods are the saviors which come to our aid in times like these.
However, with our growing concerns for healthy food, we don't want the food to lack in quality, taste or packaging. Therefore, this blog will aim to help you in finding the packaging company of your expectations.
And if your hunt for the best food packaging company is not limited to UAE, then make sure to check out a reputable and certified food packaging company LOGOS PACK . A China-based packaging company that gives you numerous options with designs, and materials.
List of The Best Food Packaging Companies In UAE
Here is a glimpse of all the best 5 food packaging companies in UAE that we will discuss thoroughly shortly:
Swisspac Company
Muzaco Print and Pack Design
Detpak Middle East Trading LLC
Hotpack Global
Gulf East Paper and Plastic Industries LLC
Top 5 Food Packaging Companies in UAE
1. Swiss Pac

Source: Swiss Pac
Type of Business: Manufacturer and Wholesale supplier of flexible packaging
Location(Headquarters): Gujarat, India
Year Founded:1992
Products Offered: Pouches, bags, tea packaging, and coffee packaging
Swiss Pac deals is a leading manufacturer in the food packaging industry. Their packaging provides plastic bags, tea packaging, stand-up pouches with zippers, and more. The company also provides customized packaging for any brand.
They accept orders of stock products starting from a minimum of 1000 pieces and for customized packaging, they accept orders with a minimum of 15,000 pieces.
Products offered:
Spout pouches
Side gusset bags
Paper bags
Flat bottom pouches
2. Muzaco Print and Pack Design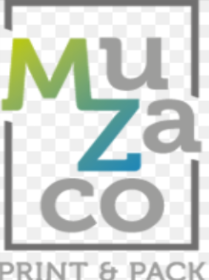 Source: Muzaco
Type of Business: Distributor of protective/ food packaging
Location(Headquarters): Sharjah, UAE
Muzaco is one of the biggest companies in protective/ food packaging in the UAE. The only company that offers Low MOQ (Minimum Order Quantity) with other features such as recyclable, two-sided printing, online proofing, and many more.
Products offered:
Cups
Boxes
Wipes
Wrap Paper
3. Detpak Middle East Trading LLC
Source: Detpak
Type of Business: Paper and board packaging manufacturer
Location(Headquarters): Adelaide, Australia
Year Founded:1981
Products Offered: Biodegradable bags, paper cups, food-to-go packaging, restaurant packaging, etc.
If you want a 100% sustainable packaging company then Detpak is just the answer for you. With customized packaging, the company can provide packaging material to grocery, FMCG (Fast Moving Consumer Goods), the food service industry, and the best paper and cardboard packaging products.
The company offers the following packaging products:
Flat fold handle bag
Flat handle bag
Eco D bag
Extra-large bread bag
4. Hotpack Global

Source: Hotpack.dubaistore.com
Type of Business: Manufacturer of disposable goods
Location(Headquarters): Dubai, UAE
Year Founded: 1995
Hotpack Global stands as one of the most prominent manufacturers of packaging products in the Middle East. They take pride in their sustainable advancement and carry more than two decades of experience in the industry. The company also attempts to deliver the best quality products with affordable pricing.
Products and services offered:
Eco-Friendly range of products for sustainability
Paper products for high-quality paper
Plastic disposables
Aluminum products
Wooden products
Healthcare and Pharmaceutical products
5. Gulf East Paper and Plastic Industries LLC.

Source: Linkedin.com
Type of Business: Manufacturer and distributor of disposable, and flexible packaging products.
Location(Headquarters): Dubai, UAE
Year Founded: 1996
With more than two decades of experience, Gulf East Paper and Plastic Industries LLC is one of the leading manufacturers and distributors of disposable and flexible packaging on the domestic and international markets. The company follows environmental sustainability, and the belief to deliver high-quality products that exceed the customer's expectations.
Products and services offered:
Clear Food Containers
Stretch Film
Plastic Bags
Lollipop sticks and

candy packaging
Your All-Time Favorite Food Packaging Company from China
Logos Pack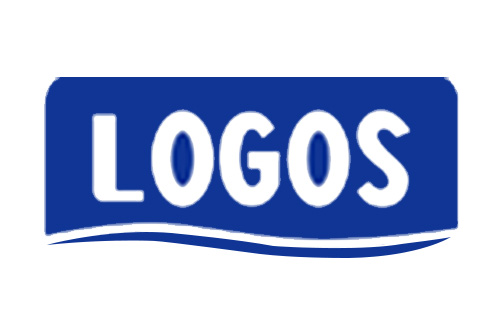 A China-based packaging company that gives you innovative packaging solutions with customized printing and it is BRC and ISO certified quality. Logos believes in sustainable packaging that does the maximum work without burdening the environment.
Products offered:
Spout pouch
Flat bottom pouch
Quad seal pouch
Mylar bag
Pouch with tap
Paper bags
Squeeze pouch
Retort pouch
Bag in box
Laminating pouch
Three-side seal pouch
Packaging films
Plus point: Get your customized packaging sample for free!
Things to Keep In Mind While Looking for a Food Packaging Company
Surely, you can just hire a packaging company for your foodservice the moment you see them there are some aspects that you need adhere in order to have the best one, those are: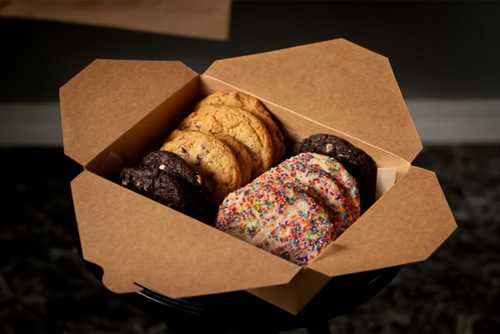 Source: Unsplash
Brand Marketing
If you are going for customized packaging for the food your company serves then you are choosing one of the branding techniques. However, it all depends upon the packaging company to display innovative techniques that can represent creativity for your brand.
Sustainability
To not let manufacturing take its toll on the environment, sustainability has become one of the main concerns for many manufacturing units. Therefore, the option for a manufacturer to provide a sustainable packaging method is crucial.
Authenticity
Do the market research beforehand. Check the ratings and compare different companies then choose the best one that suits your requirements. Check if the company has the authentication to produce packaging for food and do they pass the quality test.
Conclusion
The food packaging market is diverse, and finding the best one is difficult. Therefore, we have narrowed down some of the best manufacturers for you.
However, the most preferred company is logos-pack, which provides you with the best-customized packaging products while considering the welfare of our surroundings. So, get the best customer experience with them now.