Struggling to find the best food packaging company in the USA? Worry no more. We've listed the top 5 food packaging companies in the US for you!
Packaging is the wrapping of goods, objects, or packages in a pouch, sack, container, mug, tray, bottle, or other vessels to fulfill one or more of the following: confinement, protection, storage, communication, convenience, or efficiency.
It is a dependable method of ensuring safe, cost-effective, and in-tact delivery to the ultimate customer.
Food packaging is an innovative function that aims to reduce delivery expenses and increase sales (and hence profits).
List of The Best Food Packaging Companies In USA
Here is an outline of the top 5 food packaging companies in USA:
Aaron Thomas Company
Econo-pak
Aptar Food Protection
Landry Flexpack
Netpak
Top 5 Food Packaging Companies In USA
1. Aaron Thomas Company
Type of Business: Contract Packaging Company
Location (Headquarters): Chapman Avenue Garden Grove, CA 92841
Year Founded: 1973
Products offered:
Pouching, shaped pouches
Stick Packaging, blister packaging
Bundle Wrapping, shrink wrapping
Flow Wrapping
Tube Filling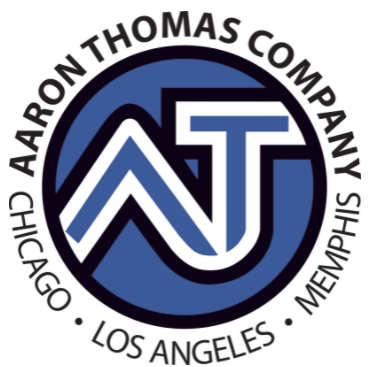 Source: Aaron Thomas Company
Aaron Thomas Company is a snack, nutraceutical, and organic produce packaging solutions producer and contract packager. There are places in Los Angeles, Chicago, and Memphis where they provide service.
Their increased automated package services help you get your items to market faster and in better condition. They're SQF Level 2, and QAI certified, and they've been examined by the AIB.
2. Econo-pak
Type of Business: Food Packaging solutions
Location (Headquarters): Milford, PA 18337
Year Founded: 1990
Products offered:
Packaging for cookies, candies, pasta, muffins, and other

confectioneries

Packaging for seasonings, flavorings, and other dry foods
Wet packaging for drink mixes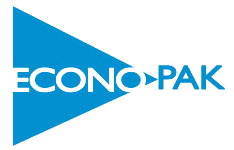 Source: Econo-Pak
The Wiebel family started Econo-Pak as a contract packaging firm over 30 years ago. Today, the Wiebel company, which is in its 3rd generation, is committed to creating Econo-Pak, North America's leading food packager.
To fuel Econo-Pak's growth, they are focused on ongoing progress through a top quality system, updated additional hardware, and manufacturing performance models.
They are a rapid startup, having been owned and run for 40 years and serving medium to small business enterprises.
3. Aptar Food Protection
Type of Business: Flexible Packaging manufacturer
Location (Headquarters): 1280 Theberge, Marieville, Quebec, J3M 1B3
Year Founded: 1973
Products offered:
Protective packaging
Absorbent Packaging
Ribbed trays
Lidding films
Hydrated Frozen Sheets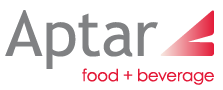 Source: Aptar Food Protection
Aptar Food + Beverage collaborates with customers to provide solutions that are suited to their unique requirements. These solutions are patented semi-automated and automatic cutting equipment to boost in-plant productivity.
They also supply the material and technique for sealing the trays with lidding film.
Aptar Food + Beverage will design innovative solutions that help prolonged freshness and increase safety for fresh fruit and vegetables and seafood, either requiring a custom packaging system or one of their regular products.
4. Landry Flexpack
Type of Business: Flexible Packaging
Location (Headquarters): Marieville, QC J3M 1B3, Canada
Year Founded:
Products offered:
Sachets
Pillow pack, stick pack
Flow wrap, lidding and coffee bags
Pouches

Landry Flexible Packaging is a leading provider of flexible packaging materials particularly for the food sector in North America. They service small, moderate, and large clients in Canada and the U.S. from their primary plant far outside Montreal.
Landry stands apart from the competitors because of its in-depth grasp of the client's objectives, product technical specifications, and persistent commitment to producing high-quality printing.
5. Netpak
Type of Business: Packaging Solutions
Location (Headquarters): Quebec HIJ 3A7
Year Founded: 2003
Products offered:
Folding cartons
Paperboard
Enhanced printing

Source: Netpak
Netpak is the biggest privately owned folding cartons and hard copy box producer in Quebec. It is propelled by innovation based on the most up-to-date European patterns, methods, processes, and techniques.
Netpak's customer-centric approach enables them to employ their team of industry specialists to give assistance and creative vision from the idea stages to the final product. They're recognized for their rapid turnaround times and high productivity.
Netpak obtains high-quality material from a global range of suppliers, allowing for faster time-to-market, greater flexibility, and the capacity to deliver cost-effective alternative carton options.
Chinese Food Packaging Company
Looking for a food packaging company that is an all-rounder in designs,  versatility, and sustainability itself in all the sectors with a good service?
Logos Pack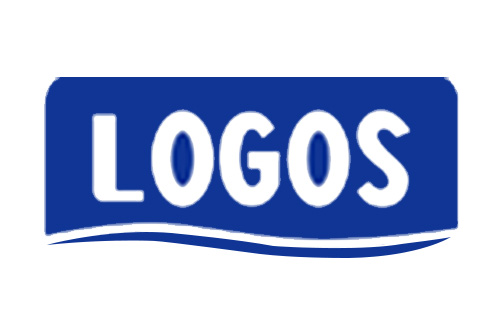 All goods are developed, produced, and quality tested at the Logos Pack facility, which is equipped with cutting-edge technology. All production operations are carried out by well-trained workers who work hard to guarantee that each product unit meets our high quality requirements.
All of their flexible packaging products are manufactured using FDA and SGS approved raw materials, and their manufacturing processes are also compliant with international safety requirements, as evidenced by their several international certificates.
Types of Food Packages
Processing in an aseptic environment
This is for items that are sterile and must be kept that way. These include fluid eggs, milk dairy product beverages, as well as other highly processed foods that must be kept for prolonged periods of time.
This is a very self-explanatory category. Cuts of meat, plant seeds, and beverages can all be transported on trays.
Like trays, they are a frequent food packing option. Bagged munchies (chips, pretzels) and fruit are the most well-known (apples, potatoes).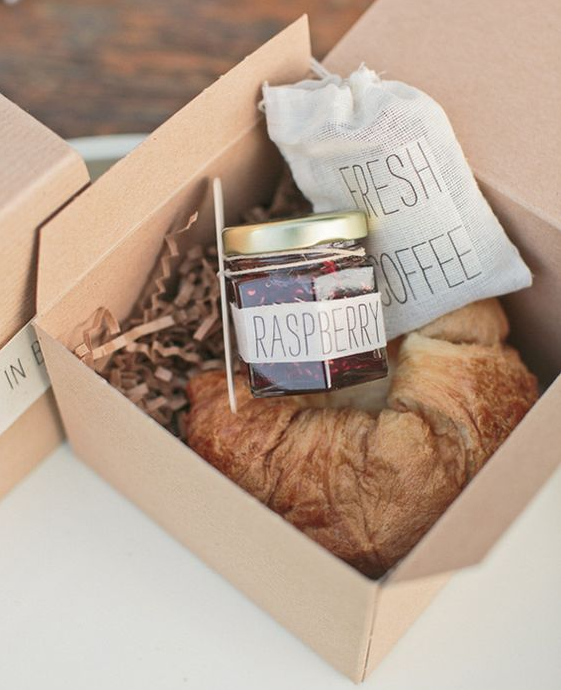 Source: Pinterest
Food products are transported in boxes because they are the most convenient mode of transportation. Metal, perforated fiberboard, and timber are the most prevalent materials found in boxes.
Cans are also a great method to keep food fresh and carry it. Most store-bought cans, as well as glass containers used to can goods at home, are composed of steel and other thin metals.
Cartons, like boxes, are composed of perforated fiberboard.
Conclusion
Food packaging serves a variety of functions, from preserving food to determining portion amounts and providing information about the product. As a result, it's critical to have a broad picture before reaching a choice.

For more options, you can visit logos-pack.com to get customized, innovative, and sustainable food packaging products within your budget.