If you are searching for the top flexible packaging companies in Bahrain, we have covered your needs. Finding the best companies that supply quality food packaging materials is a daunting task, with numerous options available.
We have the hard work for you and have listed some of the best options you will not regret selecting. We have reviewed numerous available options and have then come up with the best possible options for our readers.
List of Best Food Packaging Companies in Bahrain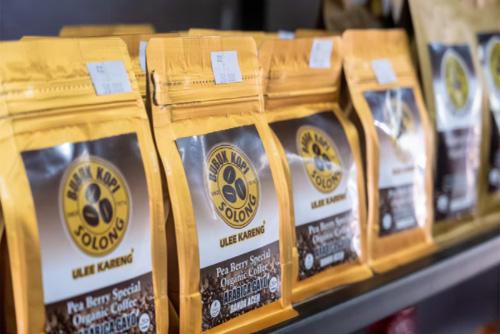 Source: Unsplash
The demand for online products has increased considerably over the last few years, which has given rise to the need for packaging products. Packaging is required to satisfy the needs of retailers and consumers. That said, food items are now delivered online as well, and for that, companies are looking for quality packaging material to pack the prepared food products.
For this reason, you will need the best company that can supply customized and flexible food packaging material options. Environmental-friendly and sustainable packaging is high on the agenda of top manufacturers and customers as well. Hence, we came up with some best sustainable food packaging companies today in our article.
We have made the task of searching for an ideal food packaging material supplier company easy for you.
Realizing the need for high-quality food packaging materials, Logospack designs custom packaging solutions according to specific consumer needs.
Let us go through some of Bahrain's best-frozen food packaging companies or fast food packaging companies.
There are overwhelming choices available when it comes to finding a company that deals in food packaging materials. However, we have made the task easy for you by listing only the best available options.
Technopack Bahrain
Hotpack
Manama Packaging Industry
Bahrain Wholesale
Top Food Packaging Companies in Bahrain
1. Technopack Bahrain

Source: Technopack Bahrain
Type of Business: Supplier of Industrial and Catering Packaging Products.
Location (Headquarters): Bahrain
Year Founded: 2011
Products Offered: Aluminium foils, aluminum foil containers, cling films, paper products, foam products, paper bags, hygienic products, wax products, and similar packaging products.
Technopack has been providing quality food packaging materials for several years now. The company has its headquarters based in Bahrain and is committed to supplying quality packaging materials for businesses to pack their food and ensure good quality. It continuously satisfies the evolving needs of consumers by enhancing the products manufactured. It is the finest eco-friendly packaging company. It offers innovative and quality products and backs them with parallel services. 
The team of Technopack is all trained to offer nothing but only the best to its consumers. They have highly experienced staff who are into supplying and marketing the packaging products that they manufacture. They understand that packaging makes a difference in the quality of food offered, and hence they provide solutions to ensure that there is no compromise in the quality.
In short, Technopack is your one-stop-shop for all your food packaging needs and the best organic food packaging companies.
2. Hotpack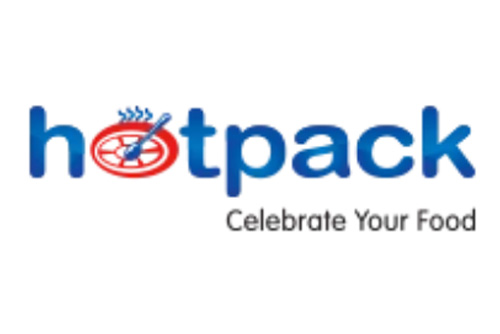 Source: Hotpack
Type of Business: Suppliers of sustainable packaging solutions.
Location (Headquarters): Dubai
Year Founded: 1995
Products Offered: Eco-friendly packaging solutions, plastic products, paper products, aluminum products, wooden products.
The company is into offering packaging solutions of all kinds to businesses to transit their food items from one place to another with greater ease. It is a multinational company that operates on a global scale and is engaged in the manufacturing, marketing, and distribution of a wide variety of food packaging materials.
No matter what packaging solution you are looking for for your food items, Hotpack has got all of them covered. They offer a host of customized food packaging solutions to ensure the food stays safe and hygienic even when in transit. They are a renowned baby food packaging company. The packaging solutions are manufactured keeping the temperature of food in mind, which means you can shop for materials to pack both hot and cold food items. 
Even if you are searching for dry food packaging companies, Hotpack will assist you. They offer high-quality and contemporary food packaging solutions.
3. Manama Packaging Industry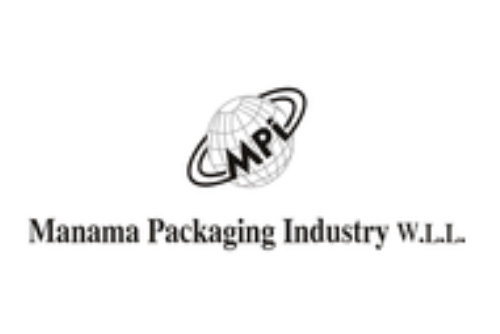 Source: Manama Packaging Industry
Type of Business: Supplier of Flexible packaging solutions.
Location (Headquarters): Bahrain
Year Founded: 1996
Products Offered: Food industry packaging products, medical and pharmaceutical packaging solutions, snacks and confectionery packaging products, agricultural packaging solutions, etc.
It is one of the leading manufacturers and exporters of food packaging solutions and has been in the industry for over two decades now. With extensive experience in the field, they are aware of what works best. This is how they provide quality custom packaging solutions to all their customers. They have a range of options to choose from. Their list of products is comprehensive, and they offer affordable choices to choose from.
The company is equipped with sophisticated machinery to produce packaging options as per the specific desires of its consumers. The products offered by this packaging company are renowned all over. They are committed to offering better shelf life—your products when the products are packed in their packaging solutions.
They offer multilayer and mono-layer extruders to ensure high-quality packaging films are supplied. The packaging printing methods delivered are all specific to the requirements of their clients.
4. Bahrain Wholesale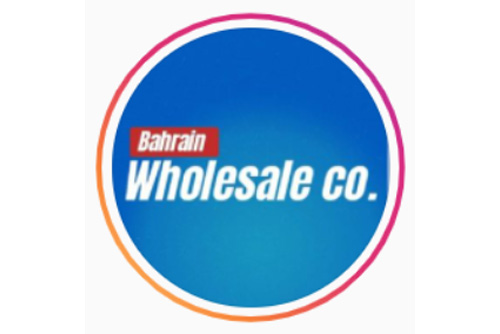 Source: Bahrain Wholesale
Type of Business: Supplier of Quality custom and flexible packaging solutions.
Location (Headquarters): Bahrain
Year Founded: 1980
Products Offered: Paper packaging, aluminum cups, foul containers, paper bags, paper cups, cake boxes, disposable packaging options.
Bahrain Wholesale has been in the industry for a long time now, and the company has been offering quality packaging solutions ever since its inception. The major aim of this company is to supply unique and quality food packaging solutions at affordable rates. They supply their products to catering and food takeaway businesses.
The packaging solutions ensure that food quality is not destroyed during transit and that it stays the same. The packaging solutions offered keeps food fresh and intact. It also prevents your food from getting contaminated with too many hands.
The packaging solutions offered by this company are aesthetically pleasing and ensure that the meals packed inside stay safe, fresh, and hygienic. They have an exhaustive list of packaging solutions.
Your Ultimate Choice For Food Packaging Materials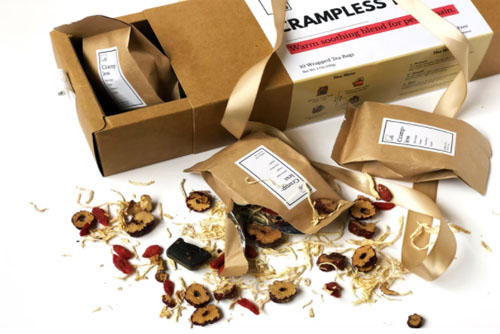 Source: Unsplash
Logospack is a biodegradable food packaging company that is into producing and supplying quality food packaging solutions. They customize their products based on specific consumer needs. They are one of the best commercial food packaging companies and deliver their products to restaurants, eateries, hotels, etc. 
The company was founded in 2004, and since then, they have been delivering quality packaging solutions to every corner of the world. They have highly trained staff with the help of which they deliver cost-effective packaging solutions. They are into designing environmental-friendly packaging solutions, and they aim to replace the traditional packaging options that destroy our environment. Using sustainable packaging options is beneficial in the long run.
Conclusion
We hope our article will solve your query if you have been looking for small food packaging companies in Bahrain. We have compiled a list of the best available choices to choose from.
 
Organic food packaging companies offer packaging solutions and techniques that help maintain quality food and keep it the same for a long time. The companies listed above are all top fresh food packaging companies in Bahrain for food-related businesses to obtain the maximum benefits. You can choose to contact Logospack for all your flexible and custom packaging needs. It is a high-rated snack food packaging company with years of experience.