Are you having problems finding the best flexible packaging companies in Indonesia? The search is over because you are about to get the list that you are looking for. Keep on reading to know more.
Flexible packaging solutions have been rampant in recent decades, and their popularity continues to grow across a variety of product industries. It is a type of packaging that uses non-rigid materials, like plastic, paper, foil, and others to make pouches, packaging films, flexible lids, and so on.
List of Top-notch Flexible Packaging Companies in Indonesia
Indonesia is getting noticed in the flexible packaging industries, and now the country is on its way to being one of the fastest-growing economies in Asia. As a result, it plays a very important role in the international market and supply chain, so let's present the 5 top-notch flexible packaging companies in Indonesia.
Prima Jaya Eratama
ePac Flexible Packaging
PT. Indonesia Topan Printing
PT Dinakara Putra
Purity Flexpack Ltd
Top 5 Flexible Packaging Companies in Indonesia
1. PRIMA JAYA ERATAMA

Source: Prima Jaya Eratama
Business Type: Manufacturer, Supplier, OEM
Year Established: 1994
Headquarters: Jl. Raya Kosambi Barat No. 8 Kecamatan Kosambi, Tangerang
Awards and Certifications: ISO9001, ISO14001, FSSC22000
Established in 1994, Prima Jaya Eratama is one of Indonesia's top flexible packaging companies. It manufactures flexible packaging materials that cater to a wide range of applications, both in the food and non-food segments, including wrappers for seasonings, noodles, oils, candies, snacks, biscuits, coffee, detergents, diapers, tissues, and more.
From its launching year, the business only produced poly bags and shopping bags. But it was in 1998 when Prima Jaya Eratama entered the flexible packaging industry. Now, the company also offers custom printing and design in its packaging.
Products and Services Offered
Flexible packaging film
Tissue packaging
Detergent packaging
Coffee and tea packaging
Dry food packaging
2. EPAC FLEXIBLE PACKAGING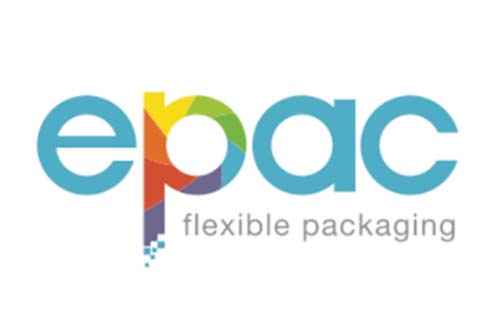 Source:ePac Flexible Packaging
Business Type: Manufacturer, Supplier, OEM, Wholesaler
Year Established: 2016
Headquarters: Kompleks Pergudangan Permata Jabon JJ2 – B6 Jl. Tambak Sawah, Sidoarjo
Awards and Certifications: ISO9001
ePac Flexible Packaging is a flexible packaging company that has a mission to serve small and medium-sized businesses. The company is technology-driven and built to provide their clients an easy way to buy custom flexible packaging.
The business offers a highly competitive price from short to medium range of orders with a 5-15 business days turnaround. Moreover, ePac is the first supplier in North America that was built completely through recent wide-web digital printing technology – the HP Indigo 20000. With this, ePac offers true high-definition custom printing with variable imaging, eliminating the plate fees.
Today, the company is partnering with brands of all sizes to help them achieve a big brand presence. Apart from Indonesia, they have locations throughout the US, UK, and Canada.
Products and Services Offered
Lay flat pouches
Stand up pouches
Packaging films
Rollstock packaging
Child-resistant packaging
Sustainable packaging
3. PT. INDONESIA TOPAN PRINTING

Source: PT. Indonesia Topan Printing
Business Type: Manufacturer, Supplier, ODM
Year Established: 1973
Headquarters: Jalan Raya Teuku Umar Telaga Asih, Cikarang Barat, Kab. Bekasi Jawa Barat
Awards and Certifications: ISO9001:2008, ISO14001:2015, FSSC22000:2015, SEDEX
PT. Indonesia Toppan Printing, established in 1973, is a subsidiary Toppan Printing Co., Ltd., a company based in Japan that has been running for more than a century, specializing in the packaging industry. Toppan manufactures and supplies several types of flexible packages based on Toppan Printing's technology and experience.
The majority of their clients are from the food and beverage, toiletries, and healthcare industries. What's great about this company is that they continue to study the market trends to bring advanced packaging to the rest of the world.
Products and Services Offered
Stand up pouch
Spout pouch
Retort packaging
4. PT DINAKARA PUTRA

Source: PT Dinakara Putra
Business Type: Manufacturer, Supplier
Year Established: 1995
Headquarters: Jl. Benda Raya No.46, RT.01/RW07 Prepedan, Tegal Alur Jakarta
Awards and Certifications: ISO9001:2015, Ekolabel Indonesia
PT Dinakara Putra is a plastic factory situated in West Jakarta & Tangerang. The company produces plastics from all processes, making it also a maker of flexible packaging solutions. It caters to both food and non-food packaging.
Although the business is a producer of plastics, they feel it is essential to build a sustainable, environmentally, and socially responsible ecosystem. This is why Dinakara Putra started to create products with eco-friendly technology so that together with their clients, they can start caring for the environment and the earth's ecosystem.
Products and Services Offered
Mask packaging
Eco-friendly bag
Food packaging
Non-food packaging
5. PT. ARTEC PACKAGE INDONESIA

Source: PT. Artec Packaging Indonesia
Business Type: Manufacturer, Supplier
Year Established: 1952
Headquarters: Awards and Certifications:
PT. Artec Packaging Indonesia was launched in 2016. It is a subsidiary of ARTEC Group in Japan, which has been in the packaging business since 1952. Artec Packaging's hallmark has the mission to bring to every business relationship the resources, development tools, and value-added capabilities that transcend traditional seller or agency functions.
With the company's trust and honesty, they are able to satisfy the customers because they are the priority above all others. Moreover, Artec Packaging ensures a long-term relationship with customers and suppliers by providing the best quality products and services.
Products and Services Offered
Packaging roll film
Stand up pouch
Gusset bag
Side Seal Bag
Center seal bag
Shrink film
Reputed Flexible Packaging Company in China
Logos Pack
Business Type: Manufacturer, OEM, Supplier
Year Established: 17yeras
Headquarters: Foshan, China.
Main Markets: Africa, Globle
One way to guarantee the quality and durability of flexible packaging for your brand is to find a reliable manufacturer, so why not go with Logos Pack, the most trusted flexible packaging company in China. They are certified with ISO9001, BRC, and GMP, plus all their raw materials have passed the SGS and FDA certifications. Reaching 15 years of experience in the industry, they are tagged as the best flexible packaging solutions provider.
Products And Services Offered
Pouches
Flexible Packaging Films
Why Flexible Packaging?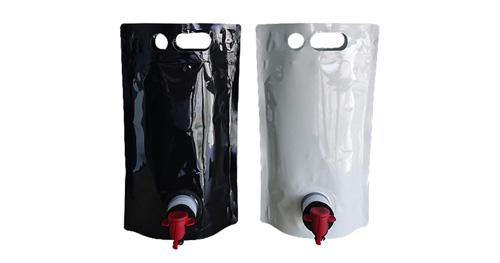 The Flexible Packaging Association (FPA) presents that recent materials and manufacturing processes have reduced some flexible packages' weight up to 50%. This weight reduction, combined with the space-saving attributes of flexible packaging, means that more products can be transported with less fuel and energy consumption.
Not only is this a significant environmental benefit, for it can also save substantial expenses segmented to shipping and transportation costs. According to FPA's recent Flexible Packaging Transition Advantages Study, 45% of business owners who increased the use of flexible packaging pointed out a dramatic change in their shipping efficiencies.
Wrapping Up
When choosing a flexible packaging company, we know that you'll consider its product quality, offered services, and price range. Fortunately, there's a broad range of foreign flexible packaging companies that can meet your standards. Among them is Logos Pack from China. The company has been manufacturing and supplying flexible packaging solutions to different continents of the world. Check their website to know their latest products and offers.