Food packaging is necessary to preserve the integrity of food products, allow quick delivery of goods, and safeguard their separation from damaging chemicals, bacteria, and pests. Furthermore, food packaging is vital for placing food labels and other needed information, like the list of ingredients, suggested servings, and symbol that conveys it is approved by the FDA.
There are many food packaging companies in Lagos. However, not all of them can meet the highest quality standards that your brand genuinely deserve. Good thing, we made a list of the most worthy manufacturers certified with ISO, FDA, HACCP, and more. Hence, whatever type of food packaging you need, we have an answer for you. Let's start!
PS: Did it ever occur in your mind to try and source food packaging materials from China? Granting most consumers believe lower costs signifies low product quality, we can assure that not all Chinese producers are alike. A great example is Logos Pack that has been in the business for 15 years and counting. Since then, our company has been supplying food packaging products to the US and Canada. If you are interested, book an appointment today.
List of the Top Food Packaging Companies in Lagos
Propackaging
PrimePak Industries
Victor Oscar Plastics & Packaging Company Nigeria
Geeta Plastic Products Nigeria Limited
Carey-out Packs
5 Outstanding Food Packaging Companies in Lagos
1. PROPACKAGING
Business Type: Manufacturer, Supplier, Wholesale, Retail
Location: 22, Akin-Delu Street, Ikate, Surulere, Lagos, Nigeria
Main Markets: Nigeria, West Africa
Years of Experience: 15 Years
Certificates: ISO9001

Source: Propackaging
Propackaging is a subsidiary company of Promostraat Media Services, a print media organization with 15 years of experience. Along with its mother company, Propackaging is focused on manufacturing food packaging solutions. In fact, they have an online shop to support the needs of MSMEs and SMEs in any corner of Nigeria.
Propackaging's website offers a highly interactive platform where clients from all over the country can benefit from the company's professional branding and packaging solutions. They provide world-class customer service and innovative flexible and paperboard packaging products at competitive prices. Propackaging caters to baking needs, frozen foods, cheese and dairy confectionery, and pharmaceuticals.
Key Products and Services
Pillow pouch
Stand up pouch
Ziplock pouch
Bags and sleeve labels
Shrink films
2. PRIMEPAK INDUSTRIES
Business Type: Manufacturer, Supplier, OEM
Location: Plot L&K, Block 1, Ilupeju Industrial Estate, Lagos, Nigeria.
Main Markets: Nigeria, Asia
Years of Experience: 15 Years
Certificates: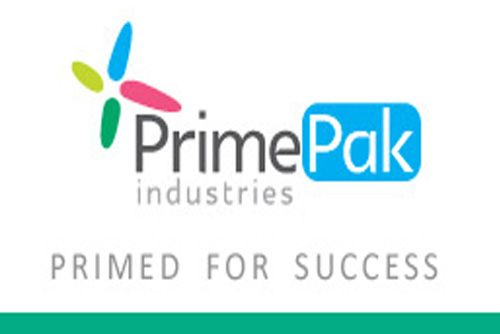 Source: PrimePak Industries
PrimePak Industries Nigeria Limited is one of the leading flexible packaging manufacturers and suppliers to the consumer products industries in Nigeria. It was founded in 2006 to supply high-quality printed laminated materials to the fast-growing FMCG industry in Nigeria. Over the years, it has built infrastructure in Ilupeju, Lagos, with state-of-the-art pieces of machinery from Asia and Europe.
You can consider PrimePak as a one-stop-shop for all needs. They are not only catering to food, agricultural, and pharmaceutical packaging, but they also provide packaging solutions to personal care and laundry products. Thus, we can say that this enterprise is at the top when it comes to supplying Nigeria's FMCG and consumer goods sector.
Key Products and Services
Pouching machines
Stand up pouch
Gusette pouch
Laminating pouch
3. VICTOR OSCAR PLASTICS & PACKAGING COMPANY NIGERIA
Business Type: Manufacturer, Supplier, Wholesale
Location: Owoola Street 100212 Lagos, Nigeria
Main Markets: Africa, USA
Years of Experience: 10 YearsCertificates: ISO9001

Source: Victor Oscar Plastics & Packaging Company
Victor Oscar Plastics and Packaging Company settles for nothing less than the best. They make sure to constantly portray this attribute to all customers. In fact, in terms of production, the company doesn't simply recommend products for your brand. They also make sure they always give their excellence in sourcing raw materials, utilizing the ideal machines, and using the right processes best so that only the best packaging materials are produced.
However, the company is strict when it comes to the minimum order quantity of its products. This is the enterprise's only demand from their clients. Other than that, everything is smooth with this company.
Key Products and Services
Ziplock bags (two-sided and four-sided pouches)
Wipes pouches
PET plastic bottles
4. GEETA PLASTIC PRODUCTS NIGERIA LIMITED
Business Type: Manufacturer, Supplier
Location: Matori Industrial Estate, 9 Badejo Kalesanwo St, Mushin 100253, Lagos, Nigeria
Main Markets: Nigeria
Years of Experience: 18 Years
Certificates: ISO9001, MANCAP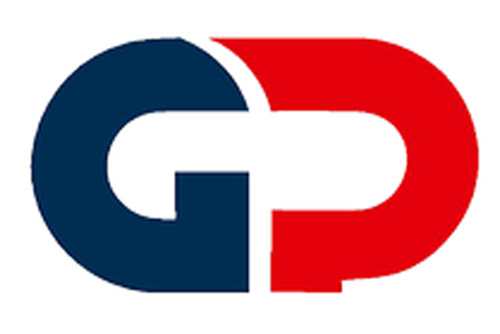 Source: Geeta Plastic Products Nigeria Limited
Geeta Plastic is one of Nigeria's leading plastic-producing companies. The business produces top-notch quality plastic containers, supporting the food and beverage and pharmaceutical industries.
Geeta Plastic makes sure to provide consumers with assistance and expertise on innovative designs, molds, and labeling. Besides the outstanding service they provide, the company only utilizes virgin material for every product manufactured. Also, Getta plastic tries its best to minimize the carbon footprint produced and make recycling a priority.
What's amazing about this company is that they promote producing food packaging products locally, which makes their products competitively priced plus brings out many employment opportunities.
Key Products and Services
Salad bowl food container
PET containers
Custard jar
Pharma bottle
5. CAREY-OUT PACKS
Business Type: Manufacturer, Supplier, OEM
Location: 4 Bank Olemoh Close, Surulere, Lagos State
Main Markets: Nigeria, South Africa, Asia
Years of Experience: 10 YearsCertificates: ISO9001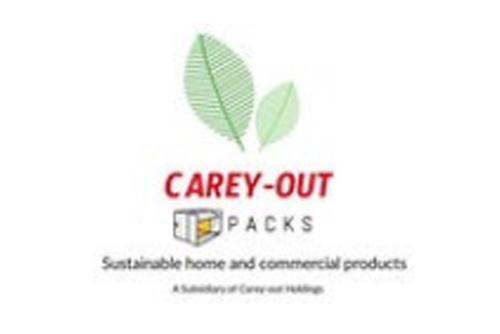 Source: Carry-out Packs
Carey-out Packs sees plastic as a threat to human health and environment, and it poses a bigger threat to African countries with a steep proportion of mismanaged waste and meager recycling facilities. This is why the organization promoted 100% recyclable takeaway food packaging products which guarantee a positive impact on the environment.
Carey-out Packs' approach to tackling the environmental problem is simple. They combined their experiences from different related sectors and produced an alternative product line of eco-friendly food packaging selections for household and commercial needs.
Moreover, the company offers clients of translating their brand vision into food packaging without denting their wallets. Carey-out Packs promote bespoke custom print on food and drinks paper packaging to let your brand be known.
Key Products and Services
Kraft food containers
Kraft paper bags
Kraft food packs and cups
Food cartons
Biodegradable food packaging materials
Look for a One-stop-shop Chinese Food Packaging Company
Apart from the top food packaging manufacturers we listed above, Chinese food packaging suppliers can also compete in the industry.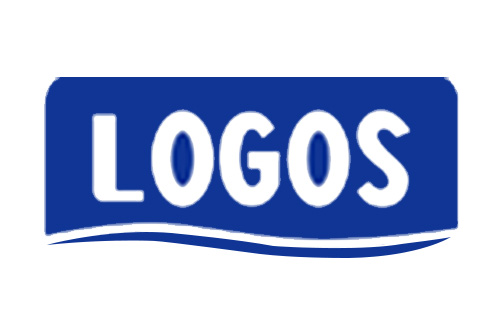 Logos Pack is a well-known food packaging company in China. We've been in the business for 15 years, manufacturing a variety of food and liquid pouches and other food packaging products. More than that, we are an advocate of producing and using sustainable packaging products.
What We Offer
Flexible packaging films
Plastic pouches
Laminating pouch
Mylar bags
Bag in box
Recyclable packaging products
Things to Consider for a Food Packaging Company
There are a few things you need to consider when looking for the ideal food packaging manufacturer. Here they are: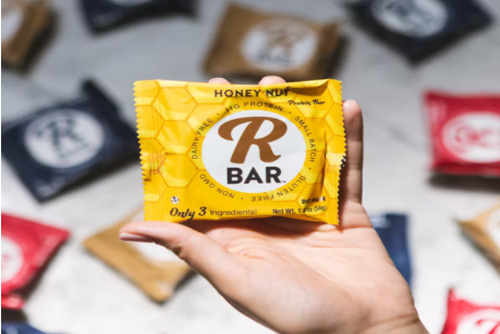 Source: Unsplash
Find a Reputable Manufacturer
Always remember to hire a reputed packaging films manufacturer. By checking their status and reputation in the global or local market, you can decide right away if they are the right company to trust.
Quality of Material
Another essential factor is the material quality used in the manufacturing process of food packaging products. The higher quality of materials used, the greater security they can provide to the food items.
Certifications
Your opted food packaging company must have all the required certifications. Knowing that your trusted packaging manufacturer follows the production standards can give you the peace of mind and confidence of introducing your products to the market.
Many Available Options
It would be best to get a food packaging manufacturer that provides various food packaging selections. Remember, having many options like plastic food packaging, carton box packaging, reusable food packaging, and more is always a plus.
Conclusion
And this concludes our topic about the 5 outstanding food packaging manufacturers in Lagos. Hopefully, this article has been helpful and lead you to good decision-making. For other manufacturer options, you can check Logos Pack website for reliable, high-quality packaging at a low cost.