Flexible packaging is one of the rapidly growing sectors in the marketing and packaging industry. Deciding on a packaging company could be complicated work since there are already a thousand companies dealing in this domain.
Well! You don't have to go through the long lists and details of every company to decide on one. We have curated this list of top flexible packaging companies in Dubai to reduce your burden and help you to get sorted on which company would be better for you.
Top Flexible Packaging Companies in Dubai
Here's the list of the top 5 flexible packaging companies in Dubai with all the crucial information:
Arabian Flexible Packaging
Huhtamaki Flexibles UAE
Amber Packaging Industries L.L.C.
Swiss Pac UAE
Integrated Plastics Packaging
1. Arabian Flexible Packaging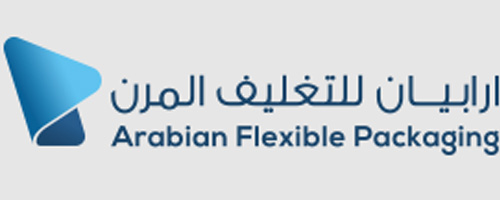 Source: Arabian Flexible Packaging
Year Established: 1922
Headquarters: Umm Ramool, Dubai
Industry: Flexible Packaging
Awards and Certifications: BRC IOP, ISO 9001:2008, and HACCP 2006 system accredited
Arabian Flexible Packaging is a respected name in Dubai for providing outstanding flexible packaging options to their customers. It is owned by Al Ghurair's Group, a conglomerate in manufacturing and related areas.
This company is synonymous with high-quality packaging, catering to several multinationals in the Middle East and Africa. They have high-capacity flexible packaging plants.
In addition, they also provide top-quality rotogravure printing on a variety of substrates such as polypropylene, polyester, foil, paper, etc. Along with this, they are keen on customer expectations providing high-quality packaging materials.
Services Offered:
Laminated flexible packaging and single-ply packaging
Cold seal, aluminum foil, and labeling services are available
Variety of preformed pouches like

stand-up pouches for food packaging

, zipper pouches, etc.
2. Huhtamaki Flexibles UAE

Source: Youtube
Year Established: 1992
Headquarters: Finland
Industry: Packaging
Awards and Certifications: ISO 9001:2015, BRC- Packaging, & HACCP
Huhtamaki Flexibles UAE is owned by the Huhtamaki Group based in Finland. This flexible packaging unit was established to cater to the needs of flexible packaging in the United Arab Emirates. Today, it is one of the largest flexible packaging converters in the Middle East and North Africa which speaks for its high-quality standards and efficiency.
They also own the most modern rotogravure printing facilities which make them stand apart. They also strive to protect the environment by providing sustainable and eco-friendly packaging options.
Services Offered:
Sustainable packaging solutions using

recyclable packaging materials

Food packaging, beverages, pet food flexible packaging options
Provides labeling services such as digital printing solutions, specialized pouches, etc.
Healthcare, personal care, and household packaging options
3. Amber Packaging Industries L.L.C.

Source: Amber Packaging Industries
Year Established: 2006
Headquarters: Sharjah, UAE
Industry: Flexible Packaging
Awards and Certifications: ISO certification
Amber Packaging Industries L.L.C. is another leading company in the packaging industry. With modern, advanced technologies, professionally skilled staff, innovative production techniques, and best quality standards and checks, they have earned a reputation for providing proficient services.
They deal in all kinds of flexible packaging for food products along with in-mold labels.
Services Offered:
Flexible packaging options for dairy, meat, fish, and frozen as well as fresh food
Pet food, hygiene, and pharmaceutical packaging options
Customized packaging solutions such as gusset bags, sample packets, etc.
Retort grade packaging, lidding films, and innovative packaging designs available
4. Swiss Pac UAE

Source: Crunchbase
Year Established: 1993
Headquarters: Dubai
Industry: Packaging and manufacturing
Awards and Certifications: ISO 9001/2000
Swiss Pac UAE is best known to deliver superior quality digitally printed pouches and bags at an affordable cost to food manufacturers.
They are the manufacturers and wholesale suppliers of all kinds of flexible packaging solutions for a wide range of industries. The facility of online ordering and digital payment is also provided.
Services Offered:
Caters in custom pouch printing in various forms and styles.
Spout pouches for liquid packaging, slider zipper pouches, shaped pouches
Printed paper bags, laser scored pouches
Also deals in pharmaceuticals, detergent, baking products, and custom jerky packaging
5. Integrated Plastics Packaging

Source: LinkedIn
Year Established: 1999
Headquarters: Dubai
Industry: Packaging
Awards and Certifications: ISO14001; Grade A BRC Global Standard for Packaging and Packaging Materials
With experience of over 21 years, Integrated Plastics Packaging is one of the leading private manufacturers of flexible packaging solutions successfully catering to the needs of major multinationals. Their quality standards, technological advancements, skilled professionals, and instant customer-responsive attitude had built a rapport with the clients over time.
They provide their clients with the option of advanced custom pouch printing in stand-up pouches, flat bottom pouches, slider pouches, and others.
Services Offered:
Packaging options for food, beverages, pet food, healthcare, and personal and household care
Specialized services like anti-fog coating, laser scoring, perforated films, matte/gloss effect coating, tactile varnish, and slider zipper options
Eco-friendly packaging using recyclable packaging materials
High-burst strength packaging, high barrier packaging are also available
Best Packaging Company in China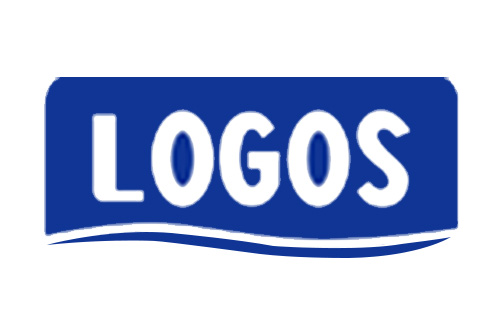 In case you are looking for a flexible packaging company in China, nothing could be better than Logos and we aren't exaggerating even a bit! Logos is a reliable flexible packaging manufacturer with experience of 15 years. They are a name in this industry dealing in every type of flexible packaging and are known for their quality and consistency.
They are certified with BRC, ISO9001, and GMP which itself speaks for their quality. They even provide free samples to their customers and I don't think that anything could be better than this! Hence, for sourcing outstanding packaging solutions from China, Logos should be the first choice on your list.
Conclusion
There are innumerable packaging manufacturers around the globe. We have carefully made this list to serve you with the best options available in Dubai. We have provided all the necessary information at your fingertips so that you don't have to browse through the internet to find the appropriate company for you. So, go ahead and select any one of these for a hassle-free experience.
P.S. Don't forget to check Logos since their services are one of the best in the market and trusted by renowned companies across the globe. It won't disappoint you even a bit.