Flexible packaging is a type of packaging where the package or any part of the package can be given any desired shape because the raw materials used to make these packaging are nonrigid materials, unlike their rigid packaging counterparts.
One of the crucial reasons why flexible packaging is increasing in demand immensely is because they retain the food content inside the packaging well. Adding on, it also keeps the freshness of the content inside because it provides an airtight or vacuumed packaging that keeps the product safe from environmental factors like temperature, sunlight, and moisture hence increasing the shelf life of any perishable product or content inside the packaging.
Flexible packaging is also eco-friendly.
Common examples of flexible packaging are bags, pouches, labels, tubes, shrink films, sample packets, liners, and many more.
List of Packaging Companies in Ethiopia
Minaye Packaging
Crown Packaging and plastic
Classic Packaging
Top 3 Flexible Packaging Companies In Ethiopia
1. Minaye Packaging

Source: Minaye Packaging
Year Established: 2006
Headquarters (Location): Ethiopia
Type of business: Packaging
Minaye Packaging was founded in 2006 and the headquarters is in Ethiopia. They have ever since they have been manufacturing products that are modern and sustainable and they used automated machines to manufacture their products. They have strong and dependable products with competitive prices.
While manufacturing, the Minaye packaging industry first produces cartons of high-quality materials, and then they create various types of designs that are required for the packaging types.
They are currently established in Ethiopia and they have various services for flexible packaging to offer such as:
Bunching
Common box
Flat sheet
Self-locked cartoons
2. Crown Packaging and Plastic

Source: crown Packaging
Year Established: 2011
Headquarters (Location): Debre Zeit, Ethiopia
Type of business: Packaging
The crown packaging and plastic was not found long ago. It is still a young company that was established in the year 2011 in Debre Zeit, Ethiopia. They are specially designed to produce thermoformed plastic packaging for various products like beverages, food, dairy and industrial sectors that are made from polystyrene.
They strive to excel and produce high-quality products. Their aim is to create employment by producing products in Ethiopia.
They offer flexible packaging for various products such as:
Transparent cups with various diameter
White cups
Printed cups
Beverages
Dairy
3. Classic Packaging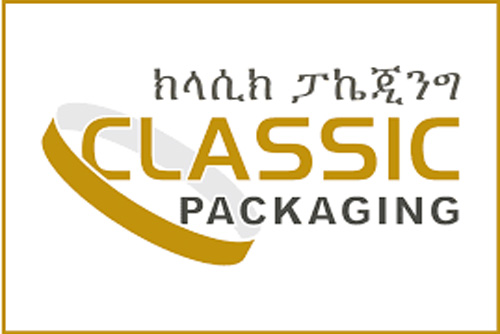 Source: Gasha Consultancy
Year Established: 2008
Headquarters (Location): Ethiopia
Type of business: Packaging
Classic packaging is one of the leading manufacturers and packagers in Ethiopia. They have over the years increased their range of products. The raw materials that are commonly used here are LDPE, PP, and LLDPE. Their employees are committed, dedicated, honest, and support their team members. They are available for all days of the week. Their wide range of products offers various dairy food sectors and industrial sectors because of the huge consumer need under these sections.
Some of the flexible packaging options that they offer their clients are as follows:
Poly Bags
Tubular rolls
Plastic rolls
Water retention
Greenhouse covers
Design services
Mylar bags
Flat bottom pouches
Dairy products
Best Chinese Flexible Food Packaging Company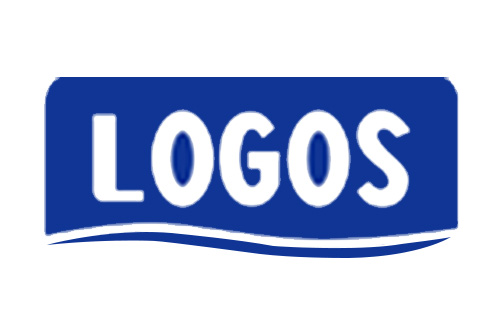 Year of Establishment: 2004
Headquarters (location): China
Type of Business: Packaging
Certificate and Awards: GMP, ISO 9001 and BRM
The logo pack is a China-based flexible packaging company that was founded in 2004. They have constantly been improving and still improving the quality and functions of their products.
They have been in the industry for over 17 years now and their factory got certified from GMP, ISO 9001, and BRM. The raw materials that they use for manufacturing their packaging are certified by FDA and SGS.
Their products are sustainable, compostable and 100% recyclable. The materials that they use to make sustainable packaging are environmentally friendly and do not impoverish natural resources.
PRODUCTS THAT THEY OFFER INCLUDE:
Candy packaging
Powder packaging
Baby food Packaging
Cooked food packaging
Powder packaging
Coffee packaging
Snacks food packaging
Condiment packaging
Tea pouch packaging
2. Liquid Packaging
3. Nonfood packaging
Detergent packaging
Cosmetic packaging
4. Flexible Packaging
Squeeze pouches
Paper pouches
Gusset pouch
Spout pouch
Stand up pouches
Bag in box
Flat bottom pouches
Pouch with tap
Mylar bags
Packaging films
Quad seal pouches
Three side seal pouches
What Are The Benefits of Flexible Packaging?
Customizable
The flexible packaging can be customized to the extreme as they are made from nonrigid materials. They are usually used to make stout pouches, stand-up pouches, bags, retort pouches, and various other products.
High Quality
The manufacturers use high-quality and FDA-approved raw materials to make flexible packaging for the product. For example, the FDA (Food and Drug Administration) has approved the materials that are used to make the stand-up pouches.
Creative
The flexible packaging gives various options like molding the packaging materials into any form and the manufacturers can be creative in making any flexible packaging and design the product uniquely that could stand out of the box.
Environmentally Friendly
One of the benefits of using flexible packaging is that it is environmentally friendly. The raw materials used to make the packaging are compostable, sustainable, and 100% recyclable and reusable.
Shelf Life
The flexible packaging increases the shelf life of perishable products. Due to their vacuumed packaging or air-tight packing, the contents inside are protected from natural sources that can spoil the products like sunlight, moisture, or temperature.
Conclusion
These were some of the best flexible packaging companies in Ethiopia that you can look at. For more options, you can visit the Logos pack that also has innumerable products and services to offer.